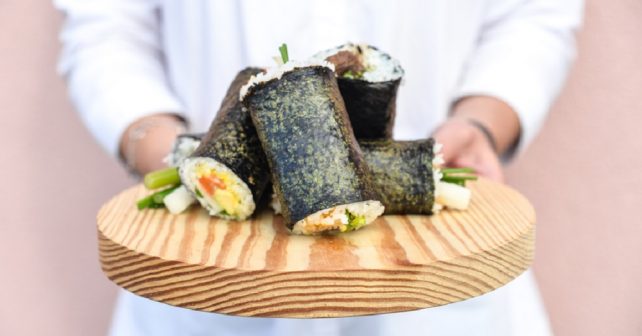 Worried about overdoing it this yuletide? (Who isn't!) Soho sushi favourite Inigo is looking to see Londoners through their festive feasting with a new menu focusing on natural ingredients, healthy recipes and tasty treats.
With a price-busting exclusive Skint deal, we've got you covered!
Chefs will be unrolling – excuse the pun – a selection of brown rice hand-rolls alongside a host of winter warmer hot rice bowls in time for Christmas.
Sizzling highlights include a roasted chicken and ginger curry on fragrant rice, zingy beef teriyaki plus their guilt-free vegan miso aubergine with mangetout (pictured above).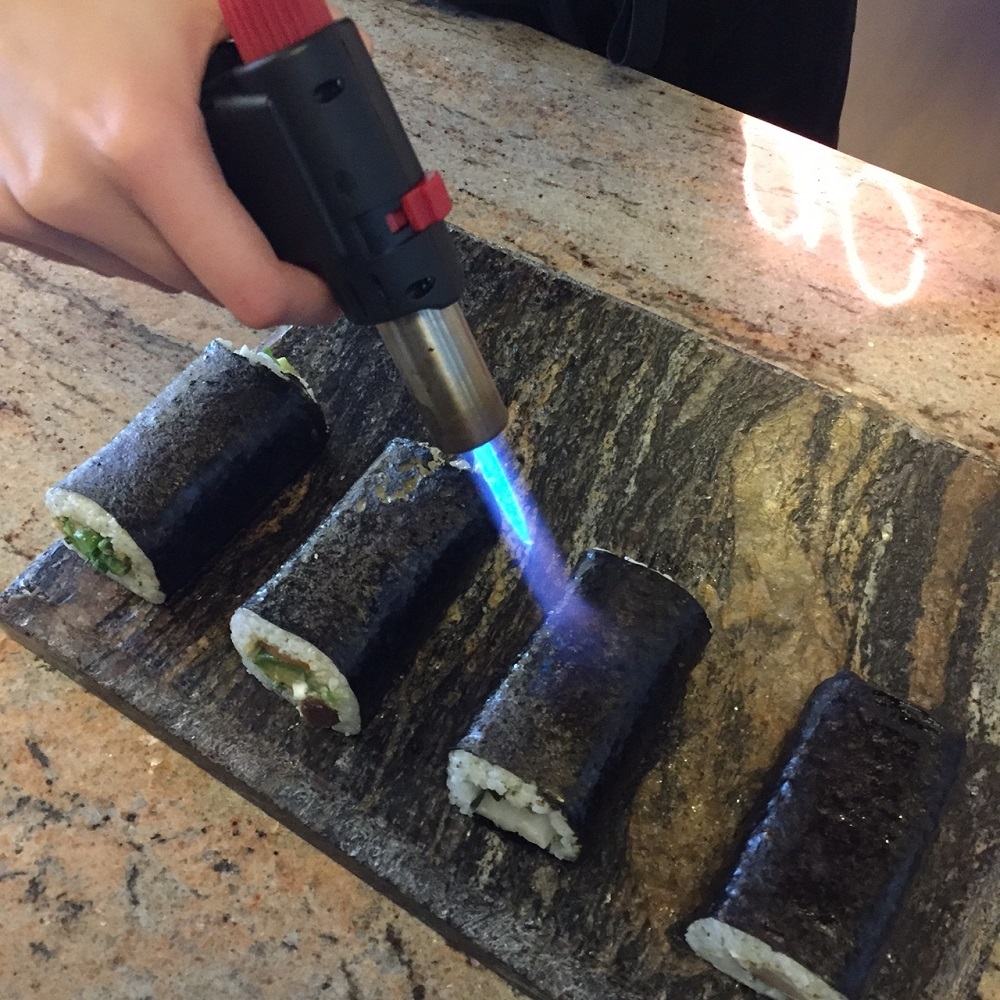 Uniquely, restaurant staff heat the seaweed paper that wraps the raw fish with a blowtorch blast to give it its characteristically crisp and smoky flavour. So make sure to stand back while you're getting served!
If you are looking for an Indigo indulgence you can always go for their Japanese citrus posset or why not be tempted by their cacao, avocado and chilli chocolate mousse for afters. Why not, it's the holidays!
Inigo, Unit 1, 33 Great Windmill Street, W1D 7LR.
Open Mon-Fri, 12pm – 6pm
For more info about Inigo click here
We're offering Skint readers two delicious hand-rolls for £5. To claim your specially priced food, simply show staff this page on your phone when ordering. Offer valid until January 31st, 2018.
(Normal price for two hand rolls, £7)