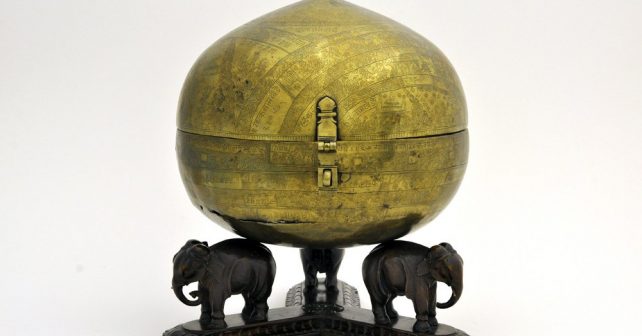 It's one of the world's most spellbinding countries so it's no surprise that the Illuminating India exhibition has been extended, due to its popularity.
The groundbreaking collection at the Science Museum celebrates 70 years since the burgeoning superpower gained independence from Britain.  Illuminating India: 5000 Years of Science and Innovation looks at the country's vital role in the history of science and technology from early mathematics right up to modern day space exploration.
Look out for standardised weights from the Indus Valley Civilisation 3,000 – 2,500BCE and a 16th Century 'Earth-ball' which brings together traditional Hindu and ancient Greek mapping concepts in beautiful statuette. Fast forward to now and a payload developed as part of India's growing space programme.
Elsewhere there'll be an ancient manuscript with the world's oldest recorded origin of the zero symbol.
There's also a photo collection – Illuminating India: Photography 1857 –2017 – some of which are on display in the UK for the first time. Highlights include shots from the country's first female photojournalist, Homai Vyarawalla, Indian art photography pioneer Marahaja Ram Singh II as well as renowned French humanist Henri Cartier-Bresson.
Now – Mon 2nd April: Illuminating India
Science Museum, Exhibition Road, SW7 2DD
FREE – To reserve your spot and for more info click here