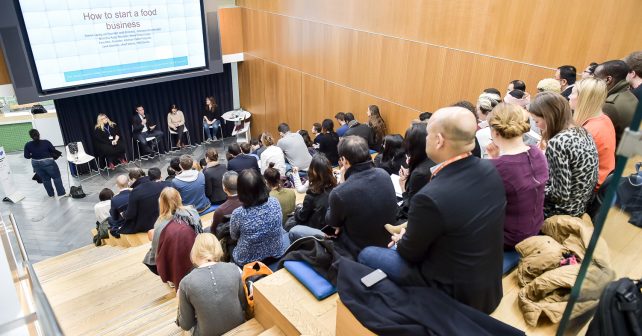 Come into the New Year with a fantastic idea for a business? Congratulations!
So now all you've got to do is make that leap from idea to reality. Yeah right, easier said than done when you're new to this entrepreneur lark. Well, one thing's guaranteed; daydreaming in the office won't get it off the ground. Even if you're secretly convinced you could give Richard Branson and Deliciously Ella a run for their money you'll have to take that first step.
Don't panic. We've got the perfect one-day weekend event for you. Enterprise Nation's  StartUp 2018 is exactly what you need to put a rocket under your idea.
Whether it's advice on raising capital and insurance or how to build a brand and attract press interest it's a must for any aspiring entrepreneur. With 100 expert and inspirational speakers the day is jam-packed with enough information to kickstart any business and there'll also be 13 advisors on hand giving personalised one to one advice.
And, saving the best for last it's only a tenner so stop procrastinating!
Sat January 13th, 9.30 am – 4pm: Enterprise Nation, Start Up 2018
Queen Mary University, Mile End Road, E1 4NS
Tickets £10 – click here
For more info on Enterprise Nation click here