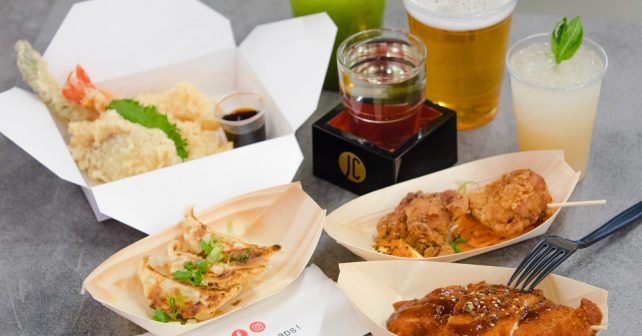 Nobody wants to fork out classic West End prices for a quick early evening pick me up – and the good news is you don't need to. The Japan Centre in Piccadilly has a new Izakaya Set Snack + Drink range. It's a colourful combination of tasty treats that you can pair with an Asian-inspired cocktail using traditional Far-Eastern ingredients, sake or a soft drink – and  it comes in at the price-busting amount of £7.50 for the pair!
Mix and match food and drink from the specially crafted menu. There's six of each to choose from in all; just order at the bar. For example, diners can grab a piping-hot portion of gyoza dumplings with pork or chicken with 180ml of warming sake to swig it down.
Or how about a traditional chicken katsu? (That's fried chicken cutlet to you and me.) Couple it with a pint of Kirin beer. Perfect.
In the name of journalism, I opted for the lightly browned prawn tempura with a Matcha Cool cocktail. The drink is a crafty concoction of green hued lemony fizz poured over ice. If you didn't know  – I didn't –  Matcha is finely ground powdered green tea leaves. My partner opted for the Dirty Lychee Martini. "Ooh, so more-ish sais she and wolfed it down with a fluffy looking Hirata pulled pork steamed bun.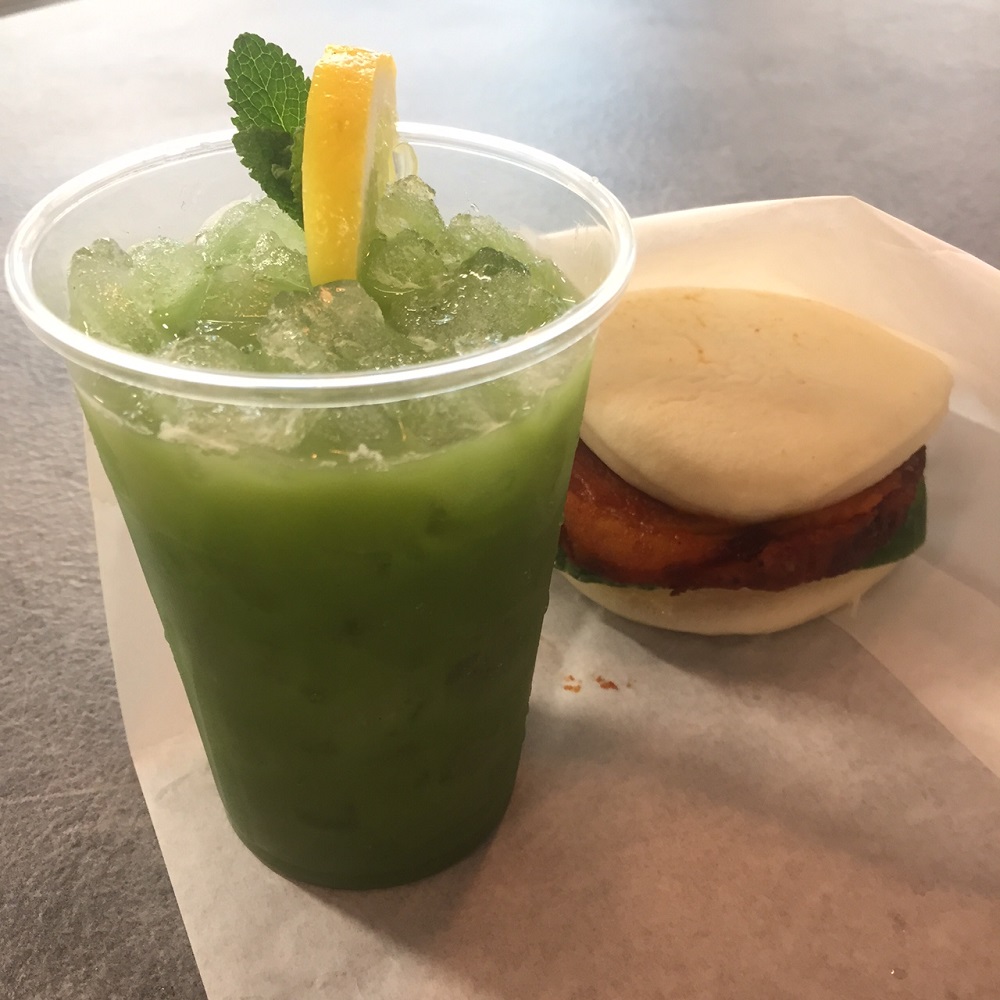 Enjoy a Matcha Cocktail and a Hirata pulled pork steamed bun
There's tasty options for the veggies and non-boozers too. Enjoy some lightly fried vegetable tempura paired with an alcohol-free Zen Detox Cocktail to sup. Chefs serve up crispy cuts of sweet potato, pumpkin and aubergine all heated up in tasty traditional tempura batter.
As it's the Japan Centre the downstairs is a shrine to all things Japanese. I nursed my drink while thumbing through the classic anime books they sell on the far wall. All in there's everything Japanesey you could imagine from supermarket snacks to whiskies and clothing.
We were in and out, fed and watered in just 20 minutes. Job done, making it the ideal place to pre-drink and munch on a budget.
Mon – Fri, 4.30pm – 8.30pm: Izakaya Set Snack + Drink, £7.50 (eat in only)
Japan Centre, 35b Panton Street, SW1Y 4EA
For more info click Japan Centre – Panton street
In partnership with the Japan Centre