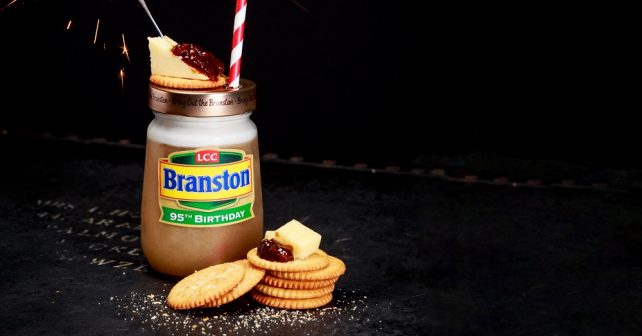 We can't decide if it's the stuff of cheesy dreams or a pickley nightmare. Branston is introducing its own signature cocktail to celebrate their 95th birthday.
What is this mad concoction? The drink mash up is a twist on an apple sour and combines Irish whiskey with sherry, lemon, cloudy apple juice, egg and…wait for it… Branston Original Pickle. The ten quid mix is then served up in a traditional Branston Pickle jar garnished with cheese and onion pickle!
During September the Pickle Me Cheesey will be available at all eight London Cocktail Clubs (LCC) across the capital. The grog combo was crafted by LCC founder JJ Goodman. He says: "Its acidity adds a new depth of flavour to a sour and is perfectly paired with the cheese garnish."
To those brave and/or curious enough to try it, we say cheers!
From now – September 30th: The Pickle Me Cheesy is available at all eight London Cocktail Club outlets.
£10  – For locations and more info click here