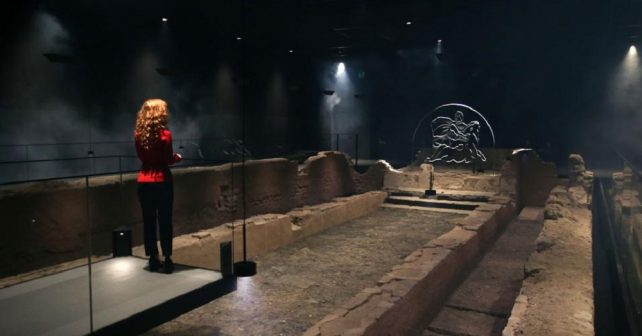 Calling history buffs, take yourself back in time at this newly recreated Roman temple in the heart of the City.
The newly opened London Mithraeum Bloomberg SPACE features the Temple of Mithras, a holy site dedicated to the eponymous god dating back to the 3rd Century AD. The historical treasure was originally discovered in 1954 when the ruin was dismantled and moved.
With the help of over 50 archeologists it has now been reassembled at its original location, twenty feet below the buzzing streets of London.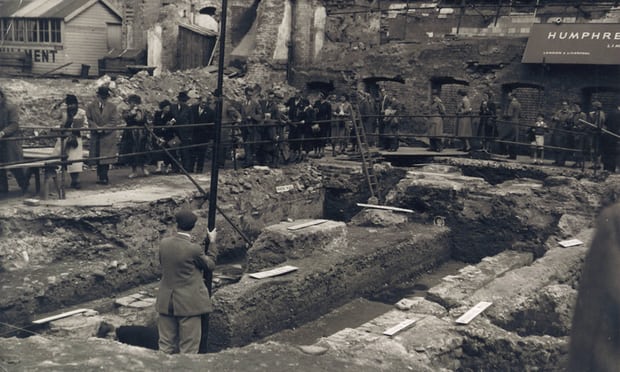 The Temple of Mithras was first discovered in 1954
Exhibition creators have pulled out all the stops to bring the place to life. Alongside the mezzanine viewing platform visitors will hear recordings of things that might have been heard on the streets of ancient Londinium, alongside light and haze effects to make the chamber look and feel as lifelike as possible. There's also an interactive display featuring more than 600 artefacts unearthed during recent excavations.
The project was created as part of the development of Bloomberg's new European headquarters. Michael Bloomberg, the former mayor of New York and head of the organisation says, "As stewards of this ancient site and its artefacts, we are thrilled to be part of a project that has provided so much new information about Roman London."
London Mithraeum Bloomberg SPACE, 12 Walbrook, EC4N 8AA
Tues – Sat 10am – 6pm, Sundays/Bank holidays, 12pm – 5pm; First Thursdays 10am – 8pm
FREE – To book ahead and for more info click here