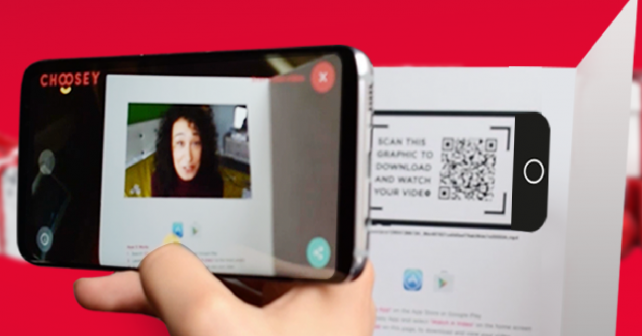 This year millions of us will send Christmas cards. Why? Because we know, however easy, that a last minute text message or tweet doesn't cut it. It's the I'm going through the motions option; fine for someone you don't know well but not very thoughtful for family and friends.
If you want to show someone they're special, nothing beats a card. Send someone a card and you make them feel good. It's a tangible, permanent way of saying, 'I've bothered to put some time and effort into this gesture.'
And the brilliant news is that they have come slap, bang, wallop into the 21st century. We give you: Choosey's personalised Video Greeting Cards. And we couldn't love them more. The card meets video – what better way to fuse tradition with technology!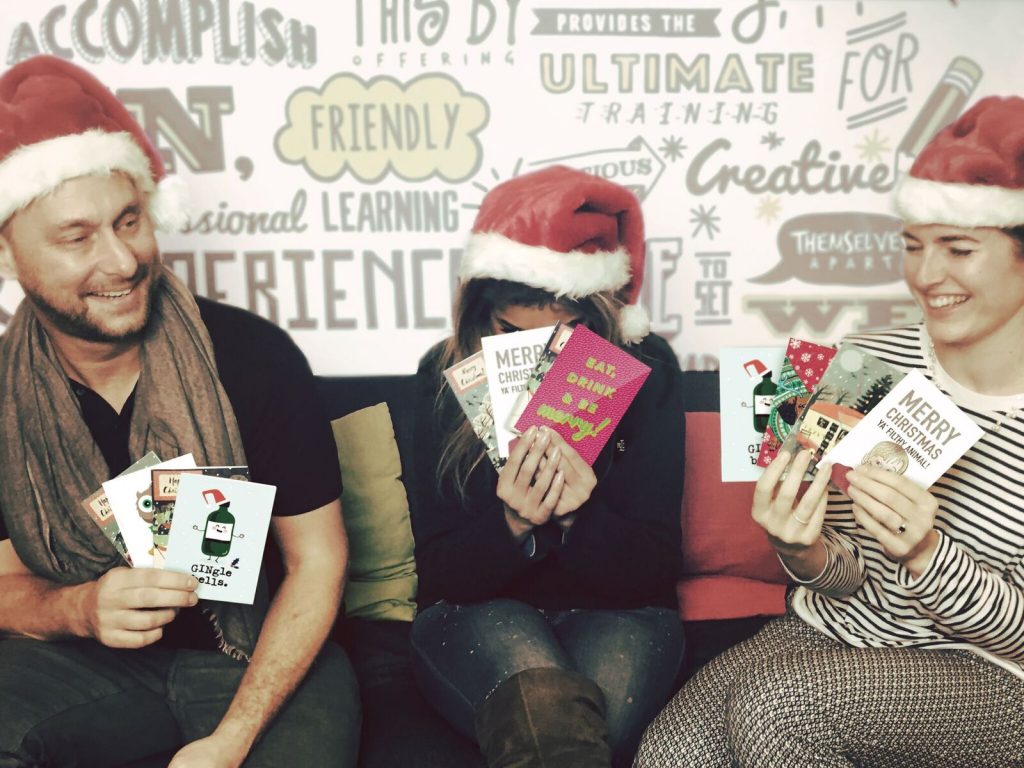 It's super simple: all you need is a phone and the Choosey app and you're good to go. All the instructions are on their website and dead easy to follow. Record one generic message for everyone or better still personalise them. After all your Auntie Jenny in Australia might not appreciate the saucier video message you want to make for your partner!
Each card includes a printed QR card so all the recipient needs to do to view your video is download the Choosey app and scan the code with their phone. And, voila! They're 'augmented reality' don't you know!
All Chooseys can be customised with different fonts, clip art and emojis – and there's cards for every occasion: weddings, birthdays, good luck, congratulations, you name it, not just Christmas.  You can choose from a range of fantastic designs by indie artists, (including the fabulous Rose Hill who designed Skint London's artwork!) and you can buy them individually or in a multipack. .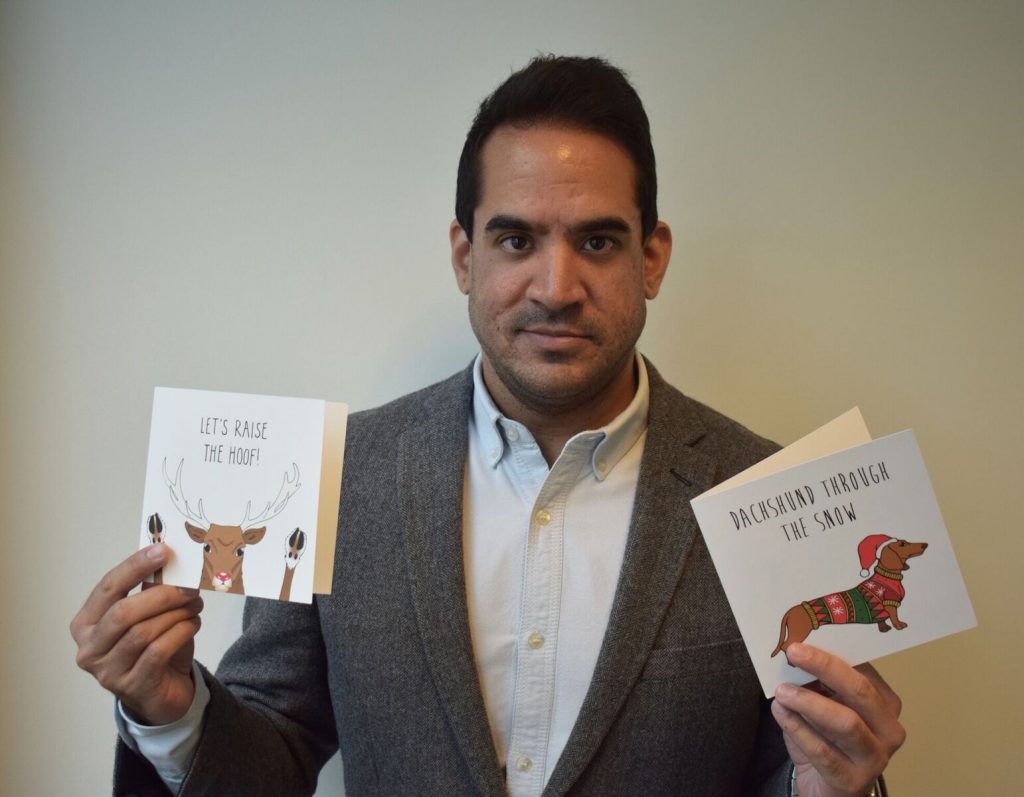 Ben Nolan, the entrepreneur behind this little piece of genius says, "We want to make sending cards fun again. It means receiving a card is an experience because video conveys laughter, emotion, and tells a story. The draw of an actual card is too powerful to abandon so we have combined these two worlds."
Go on, bring your cards to life!
Individual cards begin at 2.99. Buy a multi pack of 10 and it's £1.39 per card!
For more info click here 
_____________________________________________________________________________
Move over Valentine's Day, say hello to GALentine's Day!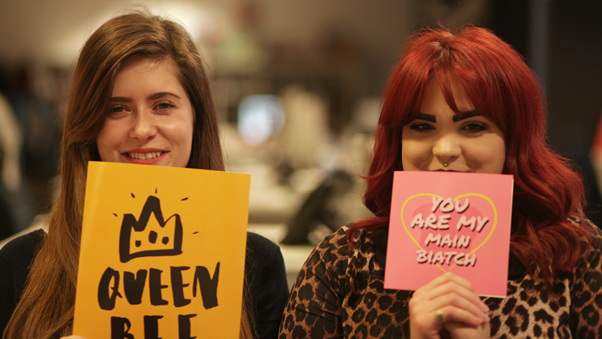 For all the single 'gals' – and couples who appreciate their female friends, celebrate the Sisterhood with GAL-entine's cards! Yes, really it's a thing.
It falls on the day before Valentine's Day (Feb 13th) and originates from TV character, Lesley Knope in hit American series, Parks and Recreation when she invented the single woman's alternative to Valentine's Day.
Come on, female friendships are the most powerful of all so send a card to your BFF telling her how much she means.
For Galentine's cards click here
In partnership with Choosey