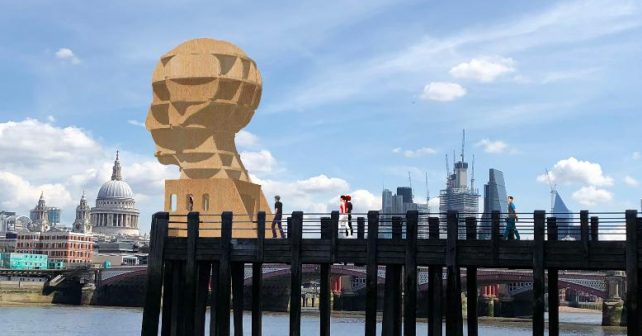 An astonishing gigantic wooden sculpture is coming to London. British designer Steuart Padwick's breath-taking art piece is going up by the banks of the Thames to highlight the issue of mental health.
The nine-metre high Head above Water is being displayed as part of this month's London Design Festival. (Just like another Skint favourite; the interactive Lion in Trafalgar Square.)
Made from timber panels, it's taken 15 weeks to take the bust from concept to completion. There's a whopping ten tons of laminated timber used from sustainable sources while 3,000 screws keep the structure together. Almost 50 metres of LED lighting will ensure it dominates the night skyline with a series of changing colours to symbolise different emotions.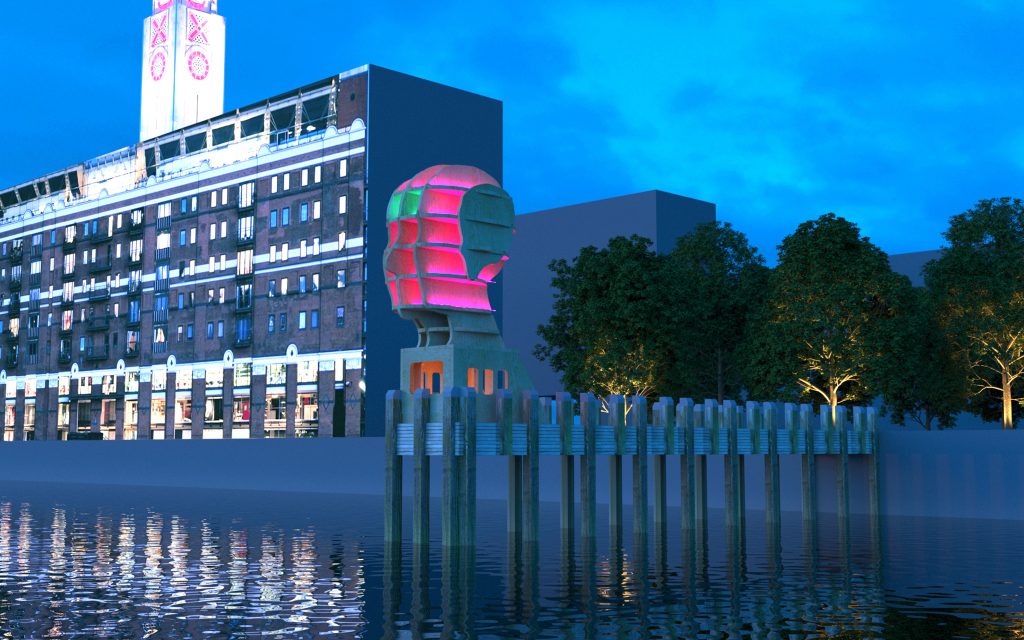 Padwick says, "Head Above Water is a symbol of hope. It needed to be big, powerful and prominent… a beacon of humanity caring for others. This is not my head or about my battles.  This is for those who have or have had mental health issues."
The charity project is part of Time to Shine's ambition to abolish the stigma surrounding mental health problems. Almost all of us know someone who struggles in their lives so it's a big thumbs up from us.
Sat 15th – Sun 23rd Sept, Head Above Water
Queen's Stone Jetty (aka Gabriel's Pier), South Bank, SE1