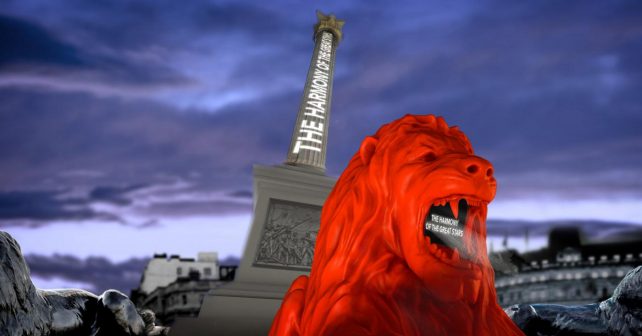 Guess this is what you'd call a 'mane' attraction! An interactive giant fluorescent lion statue is coming to London. Wait for it, one that roars poetry!
The digitised lion will be joining the four silent lions in Trafalgar Square in September. To kick start it visitors will need to 'feed' artist Es Devlin's 'Please Feed the Lions' sculpture by talking to it. The cat will then decipher the words using a special algorithm which translate them to verse.
Apparently, if you look inside the beast's mouth you'll see a poem forming throughout the day. By night, the finished prose will be projected on to nearby Nelson's Column.
It's all part of London Design Festival and a year long collaboration between the artist and speech specialists at Google Arts and Culture. Sounds incredibly cool, we can't wait.
Sat 15th – Sun 23rd Sept (Tues – Sun), 11am – 8pm: Es Devlin: Please Feed the Lions
Trafalgar Square, WC2N 5NJ
FREE –  for more info click here