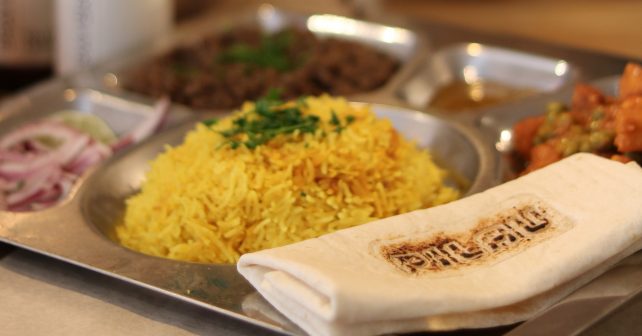 Far be it from us to tell you to bunk off work early! But hey, we're talking FREE food here so if you're based in W1 and can make it to Pilau restaurant by 5pm on Thursday it looks very much worth your while.
To mark the launch of Pilau lates the Indian street food specialist is giving away 50 FREEBIE thalis plus 50 Braybrooke beers to wash 'em down. All you need to do to claim yours is be ready to tell one of the staff, 'Thali with Me.'
Choices will include Matar Paneer (for the veggies) or Butter Chicken with rice and dahl for the carnivores. Needless to say, as London swelters you'll be mighty glad of the beer!
Thurs 9th Aug, from 5pm: 50 FREE thali + Braybrooke beer (eat in)
To claim say, 'Thali With Me'
Pilau, 34 Goodge St, W1T 2QL