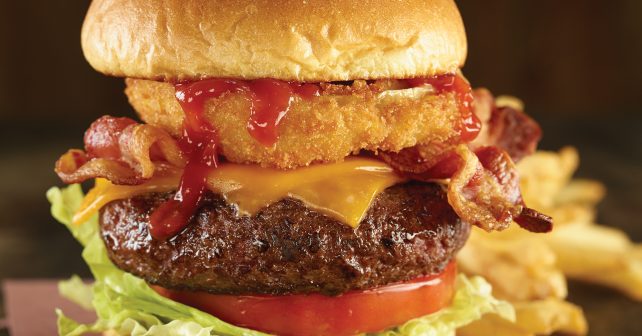 It first opened its doors on June 14th 1971. Now the Hard Rock Cafe is a London institution about to turn 47.
Back then Chirpy Chirpy Cheep Cheep was riding high in the charts (see below), The Two Ronnies had just debuted on telly and the Tories, led by Edward Heath, were in power – the tunes might be different but some things don't change!
To mark the occasion, their original burger will be onsale for just 71 pence. We're talking a fat old burger with cheddar cheese, smoked bacon, fried onion ring and chips. Staff will be channelling the 70s vibe and they're hoping customers join in and don clothes from the era. Think minis, maxis, hotpants, flares, lovebeads and blue eye shadow!
Sadly, the burger's only available at this knockdown price for an hour so don't hang around and get in that queue asap!
Thurs 14th June, 11am – 12pm: 71p burgers
Hard Rock Cafe, 150 Old Park Lane, W1K 1QZ