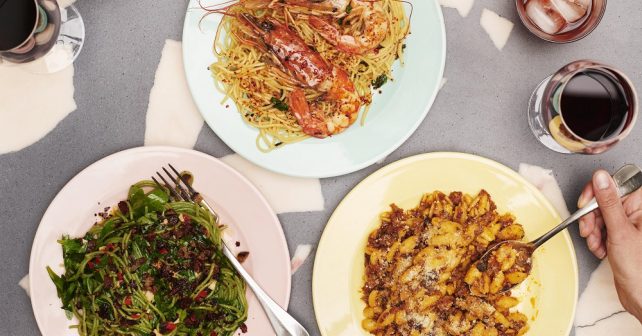 Listen up London, talk about blowing away those January blues. We give you two days of FREE lunch (and/or dinner) – and all you've got to do is show!
For two days this week, visitors to the new branch of Pastaio at Westfield can tuck in to a plate of pasta on the house. The 48-hour soft launch is all to mark the new eaterie (famous for its Prosecco slushies) full opening on Friday.
You'll be able to choose from tasty treats including mouthwatering gnocco fritto, deep fried squash fritti with chilli. Or you could plump for the 30 egg-yolk taglioni. Guests can also tuck in to desserts including hot apple pie or sour cherries and melted chocolate. Or simply just focus on the freebies then scarper! Your call.
Wed 8th + Thurs 9th Jan, 12pm – close: FREE lunch or dinner pasta
Pastaio, Unit 1032, Lower Southern Terrace, Westfield White City, W12 7GF
(Click on the "claim free pasta" button when you are settling your bill)