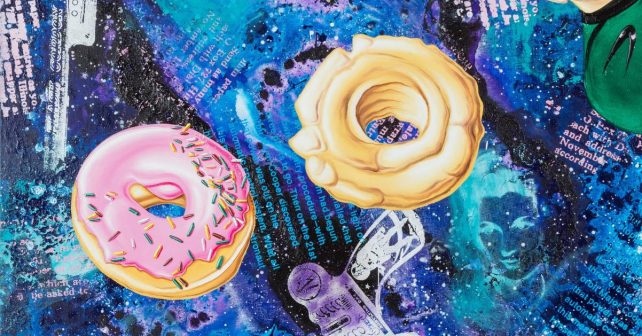 You might not know the name Kenny Scharf, but the 59 year old artist is considered to be the grand daddy of street art. And, for the first time in a decade, his work is being shown on British soil at a FREE new exhibition, Blobz.
Fusing pop culture with the everyday, the painter started a cultural movement with his work and paved the way for the artists we know and love now like Banksy.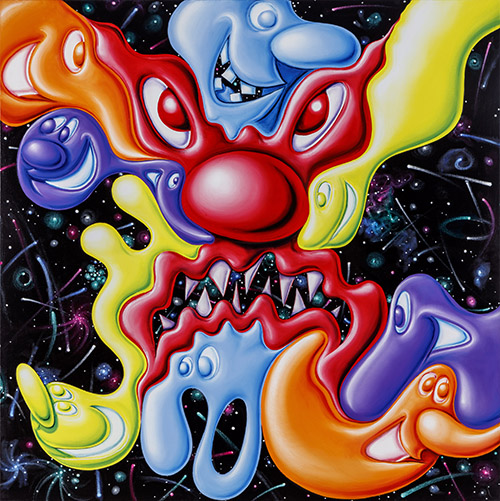 His iconic murals have plastered walls in downtown New York since the 1980s. Known for their surrealism, stylised aliens and pop culture icons they take the form of tessellated, colourful patterns.
Talking about his art he's said, "Part of what I do and what I want to do is I want to bring art into the everyday life. If you're just walking in the street and you're confronted by something, that might change your day – it might inspire you."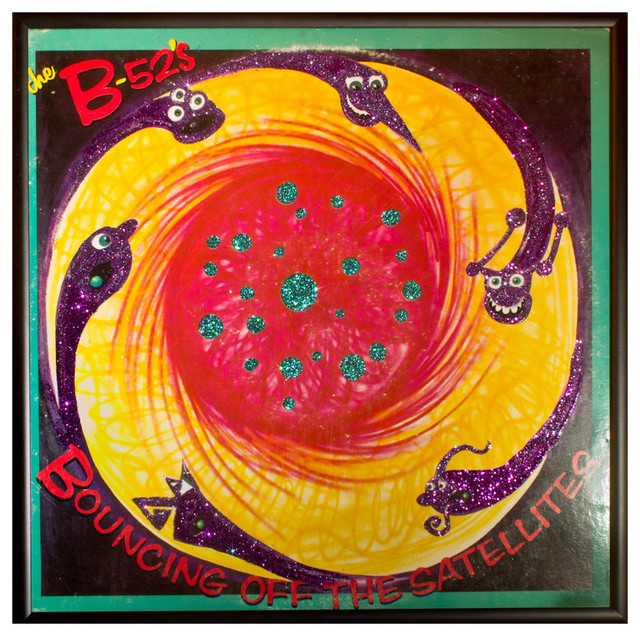 For retro pop fans, you'll be interested to know he's also the man responsible for the cover art on B-52's fourth studio album, 1986 Bouncing Off the Satellites (pictured above.)
Blobz will feature never-before-seen pieces and combine Scharf's signature cartoon-like, pop surrealism and works which reference masks and symbols that ward off evil to reflect the darker issues of the modern world. Definitely worth a visit.
Tues 26th June – Tues 10th July,  Mon – Sat 10am – 7pm/Sun 12pm – 5pm:  Blobz
Opera Gallery, 134 New Bond St, Mayfair, W1S 2TF
FREE – For more info click here