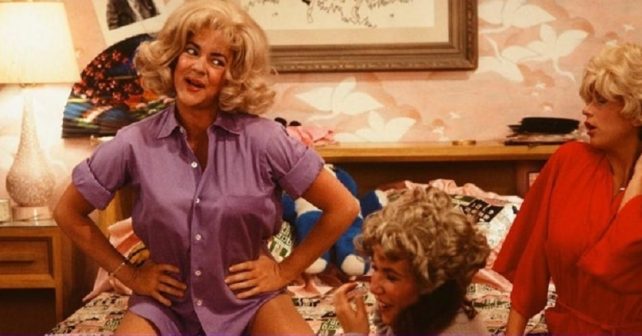 This is the one that you want!  Enter this ballot and you – plus your chums – could be heading to a Grease slumber party and watching the film in a mock-up of Frenchy's bedroom.
Reach for the rollers and and hair nets and transform yourself in to a real life Pink Lady. Then grab the popcorn, sprawl out on Frenchy's 50s patchwork blanket and watch Sandy and Danny's romance all while singing along to the classics.
It's all to celebrate 40 years (FORTY YEARS!) since the musical was released. With only seven two-and-a-half hour slots spread across the two days, you better shape up and get registering.
Thurs 11th/Fri 12th May: NOW TV Grease 40th Anniversary
Slumber Screening Ballot 
15 Bateman Street, W1D 3AQ
For your chance to win FREE tickets – and more info click here