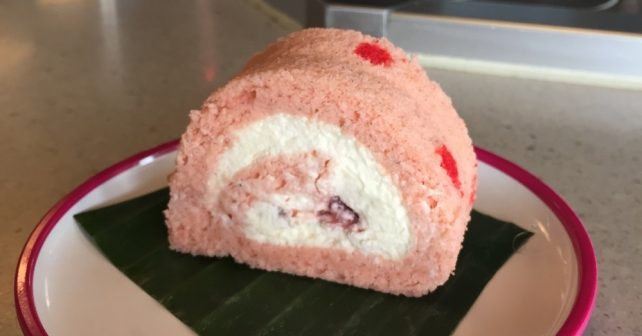 It's not every day that FREE cake is there for the taking  – but, in this instance it's London's lucky week.
Yes, really we're talking a week of FREE cake. To celebrate Wimbledon, all of Yo's branches are handing out 100 FREE Ginza strawberry cakes. Not for one day, but right through to the Wimbledon finals.
For the uninitiated, a Ginza cake is strawberries and fresh cream in a fluffy sponge. Should you need any more persuading – and you probably don't – we have it on good authority that it's also a mere 155 calories.
From Selfridges to Croydon via Kensington and South Bank, the cakes are available to the first 100 customers through the doors until stocks run out. That's around 20 branches multiplied by 100 – in short, a lot of FREE cake.
Back of the net!
Now – Sun 16th July, from opening time (normally 11.30am but double check your branch)
100 FREE cakes daily at each Yo London outlet