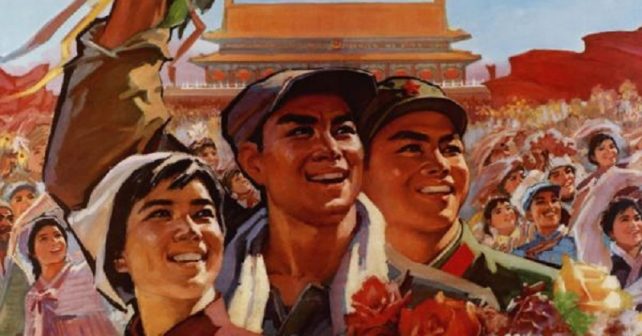 Here's an opportunity to check out some of the most astonishing propaganda the Chinese Communist Party ever produced.
Cultural Revolution State graphics in China from the 1960s to the 1970s at the William Morris Gallery features colourful paintings and posters of Chairman Mao Zedong as well as smiling proletarians looking forward to a socialist utopia that never materialised.(Tens of millions died during Mao's repressive rule which changed the face of China forever.)
Indeed, Mao insisted all art should serve worker, peasant and soldier. Because of that art was created and widely distributed proclaiming the country's incredible leaps forward.
Putting the propaganda exercises to one side, visitors will see a selection of traditional Asian landscapes and beautiful folk art, alongside smiling new pioneers of the revolution.
Sat 23rd Feb – 27th May, Tues to Sun, 10am – 5pm: Cultural Revolution: State graphics in China from the 1960s to the 1970s
William Morris Gallery, Lloyd Park, Forest Road, E17 4PP
FREE – for more info click here