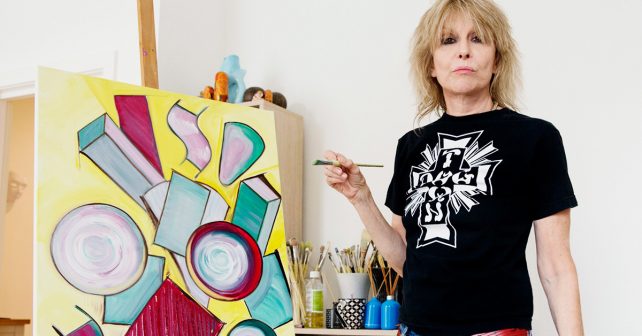 Rock music and art fans, this one's for you. Pretenders front woman/all round legend Chrissie Hynde is exhibiting dozens of her never shown before oil paintings in the capital.
Adding The Blue at After Nyne Gallery in Notting Hill features around 200 original artworks on show for the very first time. The rock icon has put down her plectrum and picked up a paintbrush in a wide ranging display. Look out for portraits of friends and family, self portraits and landscapes all shown chronologically.
There'll also be introductory text and captions in the artist's own words.
Chrissie says: "Painting is like making a new record. I can have 10 or 11 songs in my head for a long time, but once I record them and release them, then I can move on. It's hard to move on when there's a backlog of stuff. It holds you back……. Take these paintings and release me."
Who are we to disagree with that!
Wed 7th – Tues 13th Nov, 10am – 6pm: Adding The Blue
After Nyne Gallery, 10 Portland Road, W11 4LA
FREE – for more info click here