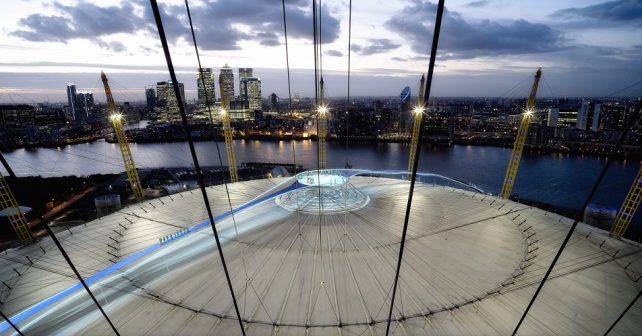 Once upon a time 'The O2' was the  laughable 'Millennium Dome'. What a transformation! Now, of course, it's a world famous music venue but did you know you can climb it?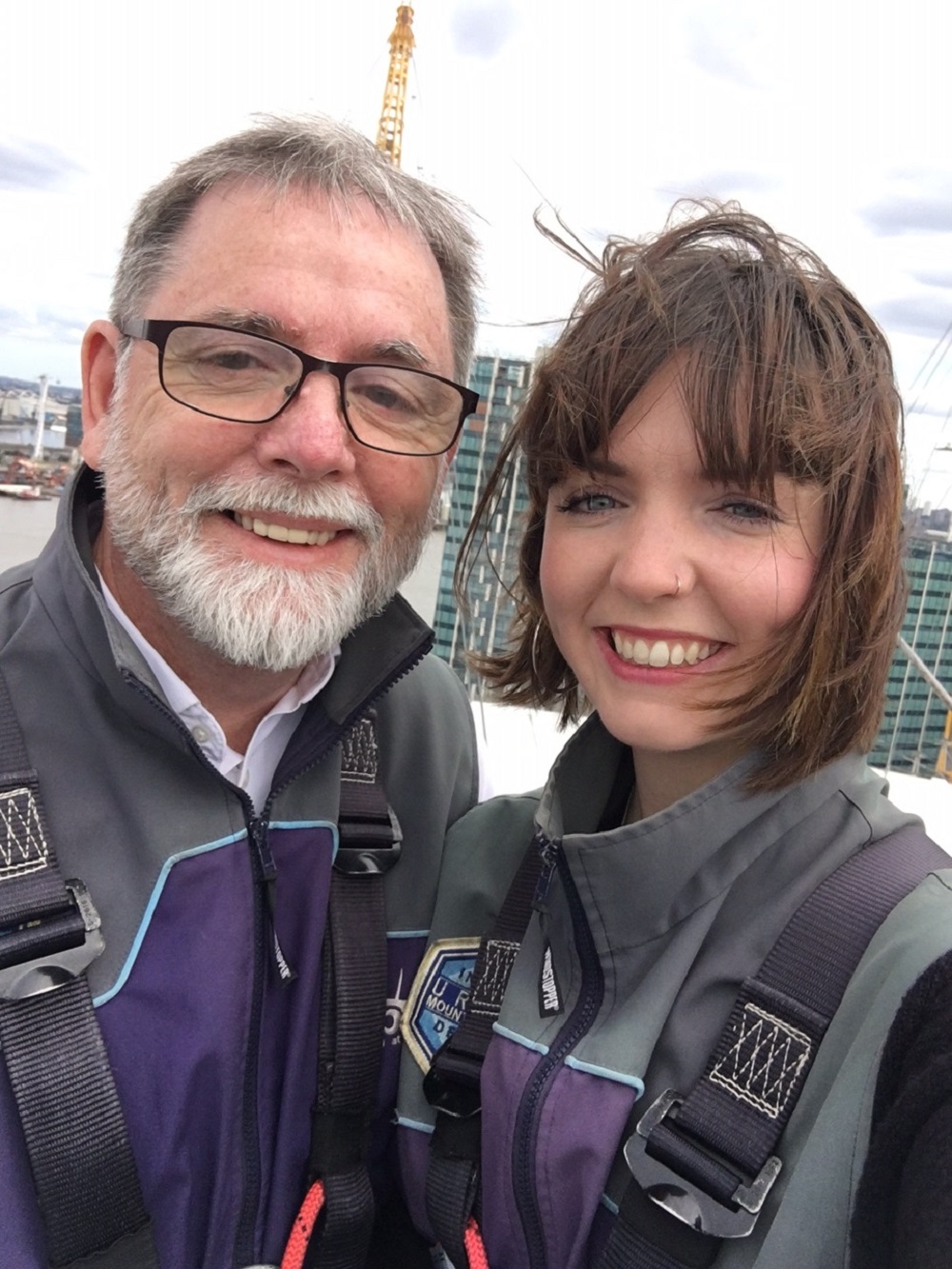 Alex and her dad survey the amazing view from the O2
Well, it's less climb more walk over it. Hauling yourself up the first (and steepest) section was a little more taxing than I'd expected, but getting down the other side without going into a swan dive and rolling to the end point was an even bigger feat. It was at this point my 63 year old dad had to try and stop his knees from giving way.
Don't panic! Provided you're up and able you'll be able to manage it and you can take it at your own pace so there's no pressure.
It's all worth it for the helicopter-landing-pad style 360 degree viewing platform at the top of the dome though, where you can aim to spot your house/ hotel/somewhere you've once  been, and even enjoy a hot chocolate at twilight.
The whole experience takes 90 minutes and runs at 15 minute intervals throughout the day and evenings, including the obligatory safety video and harness demo.
At the end you'll be rewarded with a panoramic view over the Isle of Dogs and the city of London. All in all, a brilliant way to see the capital.
And, good news, we're offering one lucky reader two tickets. For your chance to win just jot your details  in the box below!
THE LOWDOWN 
🎟️The winner will receive a pair of tickets Up At The O2, valid on any Monday-Friday, subject to availability.
🎟️Travel to The O2 is not included.
🎟️Closing date is 10pm, Tues 2nd Jan 2018 and late entries will not be accepted. Our decision is final.
🎟️Entering this competition will automatically sign you up to the Skint London newsletter.
🎟️For more information about Up At The O2 click here