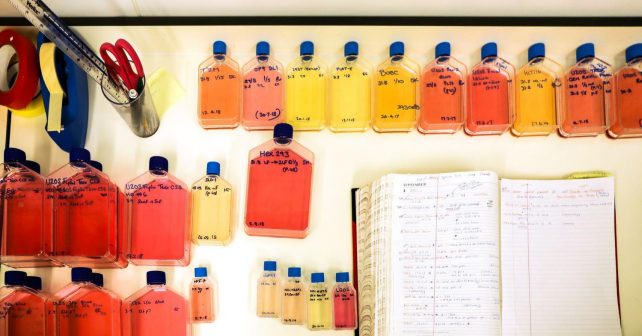 Take a peek behind the scenes and discover what methods scientists are using to drive forward medical advances at this FREE exhibition.
Craft & Graft at the Francis Crick Institute are shining a light on the work of the 1,000s of scientists who work at this world renowned biomedical discovery institute. Find out how the boffins use laser guiders, cell technology and breed fruit flies for research.
Plus they'll be plenty of scope to get interactive. Get up close to some of their vital instruments, assemble and dismantle a microscope or just put your questions to a scientist in person. There'll be specialist talks and art-science workshops for little ones too.
Fascinating stuff!
Now – 30th Nov, open Sats: Craft & Graft Making Science Happen
The Francis Crick Institute, 1 Midland Road, NW1 1AT
FREE – for all info click here