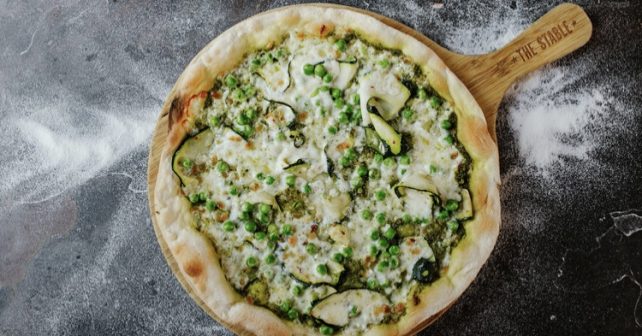 It used to be niche, but now increasing numbers of restaurants offer vegan food. On World Vegan Day, the Stable in east London joins Gourmet Burger Kitchen in offering freebie grub, this time it's FREE pizzas.
You can expect a range of pizzas with dairy-free cheese – and you'll be able to pick any one you like from their entire selection.
it should be a buzzy night with vegan cider tastings and live music so grab some mates and pitch up on time if you can; the word is it'll be a popular one and there's no booking.
Thurs 1st Nov, from 6pm – close: FREE vegan pizza, one per person
The Stable, 16 – 18 Whitechapel Rd, E1 1EW