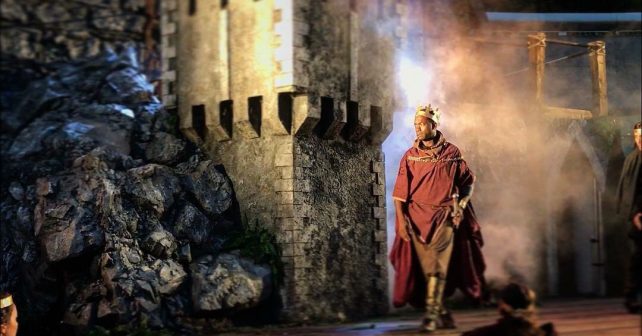 It's a long way from Kansas, but we hear this FREE open air musical theatre production of The Wonderful Wizard Of Oz is pretty magical.
Follow the Yellow Brick Road to the 1000-seat capacity amphitheatre, the Scoop, near Tower Bridge which is hosting performances of Frank L Baum's classic all month.
Don't fancy seeing spending your evening with The Tin Man? Well, you're in luck – there's also daily musical showings of King Arthur.
It's all part of London Bridge City Summer season. All you've got to do is decide between Dorothy and Toto or Merlin and Lancelot. There's nasty witches in each, so why not do both?
Obviously, now that the classic British summer has returned performances will be cancelled if it's bucketing down so if the sky is ominous keep an eye on their social media for updates.
Now – Sun 2nd September, (performances Wed – Sun): The Wonderful Wizard of Oz and King Arthur at The Scoop
Wizard of Oz: Weds – Sats  6 -7pm/Sundays 4-5pm
King Arthur: Weds – Sats 7.30pm/Sundays 5.30pm
The Scoop, Queen's Walk, SE1 2DB
FREE – unticketed. For more info click here