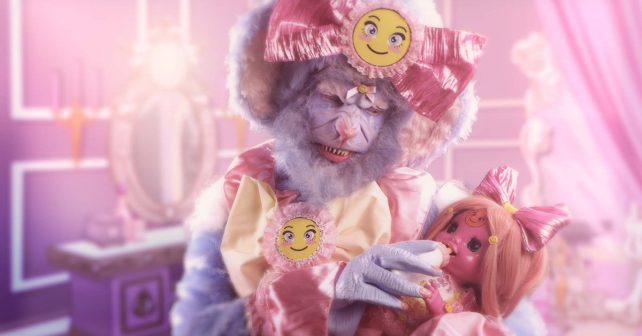 Here's an alternative to the usual yuletide activities. If you crave something mentally stimulating explore the bleak, misunderstood and fascinating world of addiction at the Science Gallery.
The recently extended HOOKED uses provocative photos, sculptures and video to explore the world of drug and alcohol dependency, gambling as well as modern day technology.
How are hours of daily internet use impacting our lives? Can we live without our phones? Are games consoles as innocent as they seem? And when does interest in something tip over into a problem?
Highlights include Rachel Maclean's dystopian fairytale Feed Me (pictured above). Visitors should also look out for Richard Billingham's film Playstation which explores boredom and addiction plus Dryden Goodwin's installation, The Workshop, which focuses on substance misuse.
There'll also be a chance to find out if you too suffer from a technology addiction and how to break its hold with tips from reformed users, alongside experts from King's College London.
Now – Sun 27th Jan, 2019, Open Tues – Sun, 10am – 6pm: HOOKED at the Science Gallery
Science Gallery London, Great Maze Pond, SE1 9GU
FREE – for more info click here