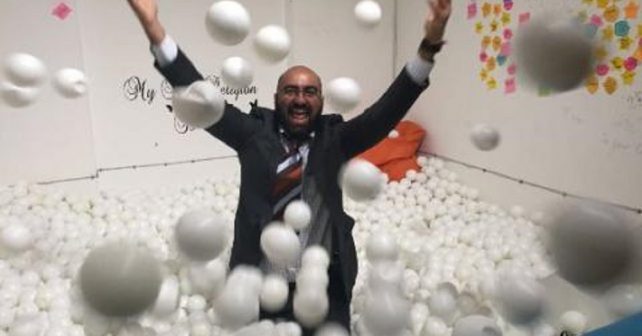 Embrace positive change this summer. An eight-day festival with a difference is coming to town and all the action's going on in an indoor tent adorned by fairy lights.
The Summer of Change Festival at The Canvas Cafe, off Brick Lane, aims to get people happier and more positive, using a variety of unexpected ways.
Alongside the seminars and workshops, there'll be music jam sessions, interactive dance classes, story telling and mindfulness sessions.
Channel Ken Dodd's old chart topper at the Summer of Change Festival!
There'll be eight themes – one for each day of the festival – including looking at relationships and love, the environment, health and well-being, community action and dance and creativity. There's five events per day and visitors can bag an all-day pass or just book in for specific events.
Tickets start from just a fiver and that includes some FREE food and drink. That already makes us happy!
Thurs Aug 3rd – Sat Aug 13th: Summer Of Change Festival 2017
The Canvas: Cafe & Creative Venue 42 Hanbury Street, E1 5JL
For more info and to book tickets click here