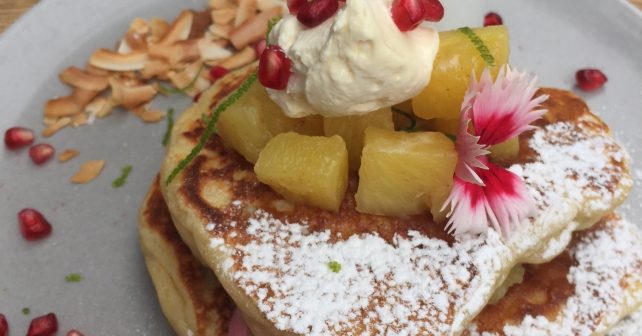 Calling all dessert fans; make straight for a flippin' great pancake party where one restaurant will be flogging their favourite dishes at half price.
Where The Pancakes Are in Flat Iron Square is turning one and to celebrate it's dishing out both their American (streaky bacon, blueberries and maple syrup) and Hummingbird (pineapple, cream, lime syrup, pomegranate seeds and toasted coconut) at the special rate all day long.
The crepe specialists are even staying open later than usual to make sure everyone can have their fill.  That's sharing the birthday love!
Wed 27th September, 8am – 9.30pm: 50% off American and Hummingbird pancakes
Where The Pancakes Are, Flat Iron Square, 68 Union Street, SE1 1TD
For more info click here