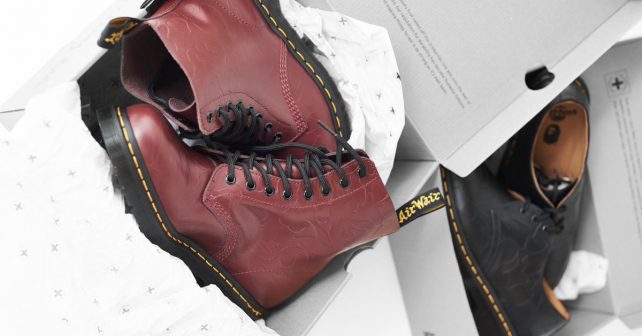 Let's just cut to the chase and say FREE Doc Martens! We KNOW, it's not every day we get to say that.
Japanese brand, BAPE has collaborated with the iconic shoe brand and the result is a collection that features embossed BAPE's ape heads motifs on both the classic black and oxblood. To mark its launch, a double decker bus is pitching up in Camden and giving out 80 FREE pairs. (We suggest keeping an eye on their twitter feed in case it gets stuck in London traffic.)
On the downside, it's a lunchtime pop up so lots of you will be stuck in the office. But, if you're near Camden – and you get there pronto – you could be rocking some new Docs by tea time.
Fri 26th Jan, from 12pm: 80 FREE pairs of Doc Martens
Camden Lock Place, NW1 8AF