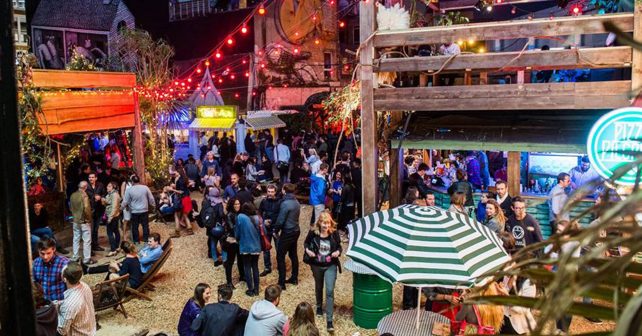 Need a holiday but can't afford to splash out on Ibiza? Your next best bet might be the Last Days of Shoreditch.
The new rollicking Riviera is back in Old Street bringing beach life to the heart of East London. And the party venue has loads to check out this year.
Visitors can pick from FIVE bars serving up craft beers, summery cocktails and soft drinks. (Glasses of wine and pints of the gold stuff are all £6 and under.) There's street food too plus – as it's East London – an avocado bar!
Yes, you read that right: at The Belli Freschi, the avo-Instagram potential is endless. Expect avocado burgers and fries. If that's too much avo-ness for you, try 'punk tapas' at a small plate session.
There'll be day parties, night parties, parties for adults and their kids!  Including a weekend 90s hip hop party with Fun DMC; a (paid) daytime Hip-Hop Party for parents and children.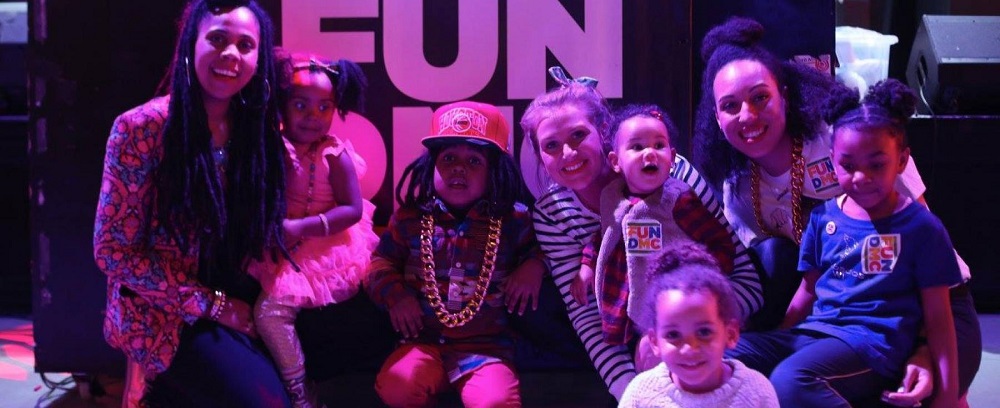 Parents and children can both go to the Fun DMC day time party!
Organisers have gone all out to give the space an authentic seaside feel. Visitors can run their toes through the specially shipped in real sand, seek shade under palm trees or just laze around on the decking listening to beats. Best of all – if you time your visit right – it's FREE entry!
Still after more? Then check out their on site karaoke bar and escape room experience. Shoreditch is where it's at this summer.
Thurs 25th May – 27th August, The Last Days Of Shoreditch
288 Old Street, EC1V 9LA. Open Thursdays to Saturdays
FREE ENTRY Thursdays and Fridays, and after 8pm on Saturdays
For more info click here