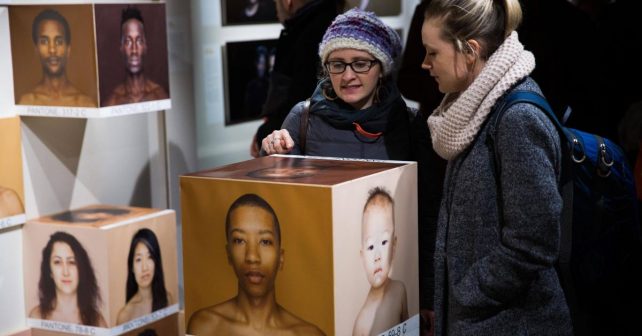 A museum celebrating the arrival of people to Britain's shores has a brand new home; a mall in South London. Unexpected but true.
The Migration Museum has relocated to the Lewisham Shopping Centre and it's open for business from Valentine's Day. As per its previous home, expect a series off extraordinary exhibitions, events and interactive workshops.
Highlights at the new FREE to enter displays include the immersive Room to Breath featuring hundreds of personal stories from newly arrived migrants as well as Departures which looks at centuries of emigration from Britain (to coincide with 400 years since the Mayflower left these shores carrying pilgrims to USA).
There'll also be a permanent photo pop-up plus visual representations of conversations across barriers featuring original sections of the Berlin Wall.
Sophie Henderson, director of the Migration Museum says: "The Migration Museum in Lewisham has something for everyone – whether you live locally or further afield, identify as an immigrant or trace your family roots in Britain back many generations.
"After all, if you peel back the layers of anyone's family history in Britain, you will find stories of movement and migration."  Timely and fascinating.
Fri 14th Feb, Weds – Sunsays (11am to 5pm): The Migration Museum
Unit 11 in Lewisham Shopping Centre, Molesworth Street, SE13 7HB
FREE – for more info click here