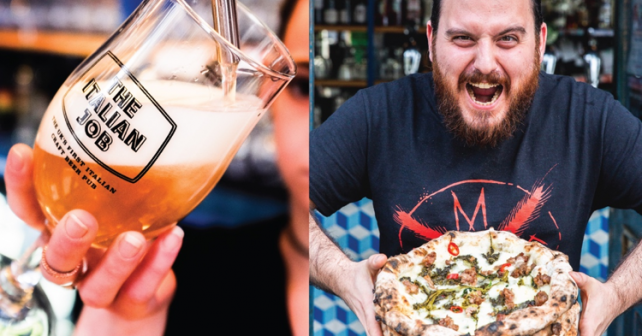 No such thing as a free lunch? Here at Skint it's our life's mission to disprove that maxim.
To mark National Pizza Day on the 9th February.  The Italian Job will be dishing up FREE slices of pizza at both their Notting Hill and new Hackney Wick locations. They're also specialists in craft beer so there'll be plenty of tasty cold beers to wash down your dough. We can think of worse ways to chill on a Sunday!
To ensure you get a slice of the action you'll need to book a table so we recommend you email asap.
Oh and ps; if you can't make the day of freebies, they're running a 50% off grub at their Hackney Wick soft launch from 30th January until 6th February.
Sun 9th Feb, from midday. FREE pizzas
The Italian Job Notting Hill, 45 All Saints Rd, W11 1HE
The Italian Job Hackney Wick, 130 Cadogan Terrace, E9 5HP
Giveaway limited to one pizza per table, booking required. To reserve a spot, email: info@theitalianjobpub.co.uk