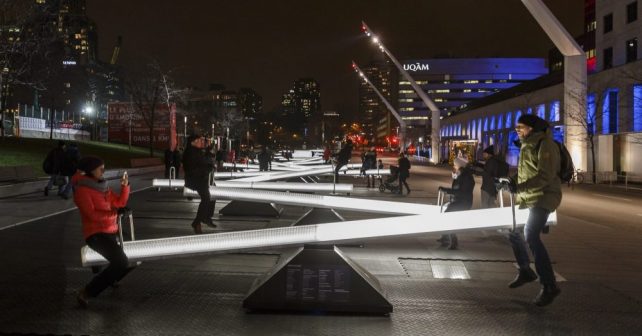 Prepare for the capital's dark January sky to be transformed into a dazzling neon; London Lumiere is back bringing dozens of amazing light installations across the city.
For four days there'll be more than 40 artists from the UK and beyond transforming the greyness into a brightly coloured hive of creativity.
Watch out for the Umbrellas that will be popping up across London!
Lumiere is put on by top arts charity, Artichoke, which works with artists to bring conceptual artworks to public spaces. It all began up in Durham back in 2009 and spread south with the first London event held last year.
Highlights will include The Light of the Spirit, at Westminster Abbey by French artist Patrice Warrener as well as Voyage, an exploration of our journey through space and time at Piccadilly Circus by Camille Gross and Leslie Epsztein.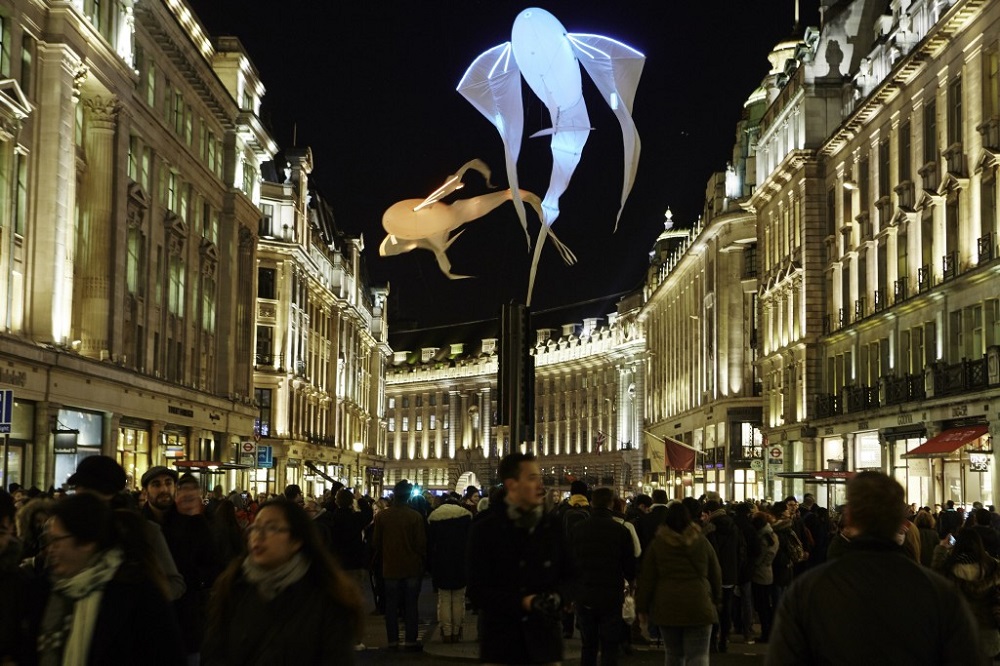 Expect Regent's Street to be lit up this year for Lumiere
Look out for the eye-catching Umbrella Project which will be popping up at different London locations during the festival as well as the Impulse lit up see saws. (Check out the top pic!)
The vast outdoor exhibition will spread across King's Cross, Fitzrovia, Mayfair, Westminster & Victoria, and South Bank & Waterloo.

Visitors can check out the incredible Light of the Spirit at Westminster Abbey!
There'll also be pieces in the West End, including Carnaby Street, Chinatown and Leicester Square.
There'll be dozens of FREE works to check out 
They're all FREE so our tip : get out there and wrap up warm!
Thurs 18th – Sun 21st Jan: Lumiere London
FREE – Multiple locations across London
For a full list of what's on and where click here