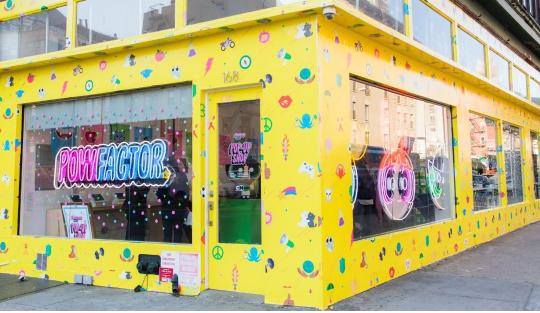 Remember Bubbles, Blossom and Buttercup?
The Cartoon Network, 90s crime-fighting trio made of sugar, spice and all things kick ass is turning up in London with a Powerpuff Girls Emporium – and it's promising an immersive superhero experience for kids and adults. And everything's FREE.
Perks include a FREE manicure and a Powerpuff girl makeover. Yes, finally, you can transform into everyone's favourite, Blossom, the pretty in pink warrior tactician!
Snakes and rabbits will be available for cuddles (hopefully not in the same pen!) and there's FREE glow in the dark candyfloss.
They'll also be a punch-bag and a science experiment cafe and, we have it on good authority, the Powerpufff Girls themselves will be there.
So whether you're a big kid or you've got kids, it's a unique way to spend half-term. Where else you can pet snakes and get pampered!
Thurs 1st June – Sat 3rd June, Powerpuff pop-up, FREE
15 Bateman Street, Soho, W1D 3AQ. 11am-5pm daily