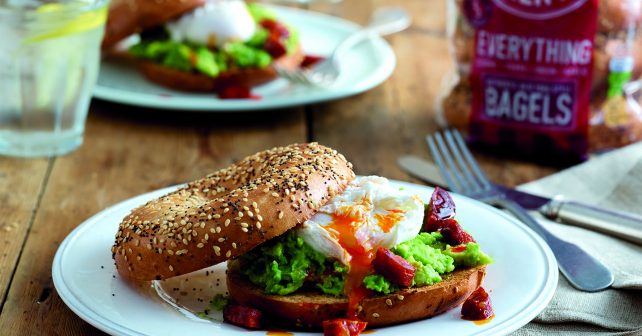 Planning to hammer it over the Bank Holiday? We give you the perfect hangover breakfast.
The Bagel Breakfast Break is a a new pop- up bagel bar courtesy of the New York Bakery Co, – and it's landing just minutes away from Brick Lane.
We're told there'll be six takes on the classic N.York bagel, including smoked salmon and cream cheese, bacon and poached egg on avocado and a pastrami and gherkin.
As always it's first come, first served so best not to stagger up five minutes before closing time!
Sat May 26th – Sun May 27th, 8am – 2pm: FREE bagels, one per person
The Bagel Breakfast Break, 133 Bethnal Green Rd, E2 7DG