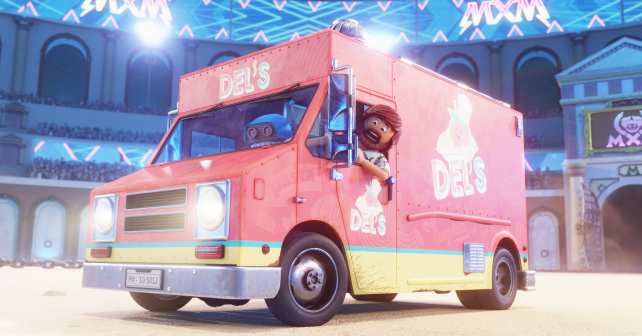 It doesn't take much to get us excited about burritos, particularly when they're FREE.
To celebrate the release of kids' movie, PLAYMOBIL: THE MOVIE Del's food truck (as seen in the film) is being brought to life in Westfield Square on Saturday. Not only that, but Del himself will be serving up the burritos.
There'll be two options: a meat one with chicken breast, melted cheese and rice plus a veggie one with sweet potato.
As always, it's first come, first serve but the promo's going on for a few hours so there should be plenty of freebies to go around.
Sat 10th Aug, 11am – 4pm: FREE burritos
Westfield Sq, Westfield, Ariel Way, White City, W12 7GF
PLAYMOBIL: THE MOVIE opens Fri 9th Aug at Vue cinemas