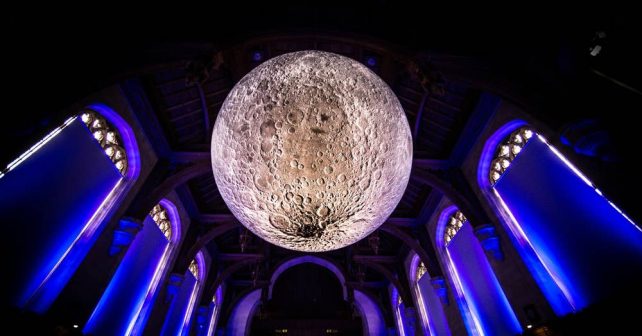 The moon has landed! Museum Of The Moon is a stunning scale model of the lunar surface from Brit artist Luke Jerram that's now on display in the Jerwood Gallery.
This absolute beaut joined the treasures at the Natural History Museum a while back and  is spending the rest of the year at the South Ken cultural hub. It's a whopping seven metres in diameter featuring detailed – and rather exquisite  – NASA imagery of the lunar surface.
The huge 3D sphere will next year be heading across Europe and then to USA, China and Singapore so be sure to pop in before it does.
Now – 1st Jan 2020: Museum Of The Moon
Natural History Museum, Cromwell Road, SW7 5BD
FREE – For more info click here