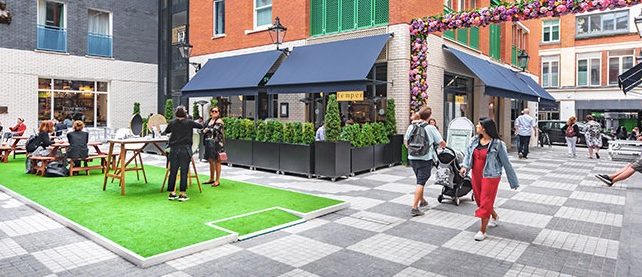 If you're looking for an August pick-me-up, we've got you covered. One new West End pop-up is giving out FREE wine.
Fancy some gratis grog? Course you do! Covent Garden is where you need to be, specifically The Lawn in St Martin's Courtyard. For two evenings in August the first come (and served) will get a freebie glass of plonk served up by stylish wine bar Dalla Terra to mark the month long residency.
Here we are helping you kick-start your weekends early this month. You're welcome!
Thurs 15th + Thurs 22nd Aug, from 5.30pm: FREE glasses of wine from Dalla Terra
The Lawn at St Martin's Courtyard, Slingsby Place, WC2H 9FB