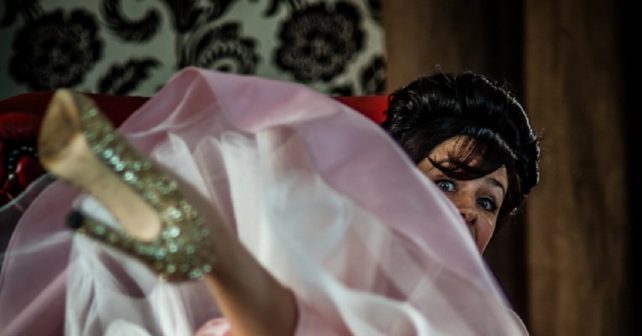 This Sunday is Oscars night and for those of us not treading the Hollywood red carpet and looking for some glamour closer to home, your best bet might be, erm, Kilburn.
Abigail Burdess is hosting an Oscars themed Abigail's Party, a bonkers monthly comedy night featuring top stand ups, music, goodie bags and, this weekend, Oscars for best audience members.
An experienced telly writer but new to the stand up circuit, Burdess is part of a comic household as she's married to one half of Peep Show, Robert Webb. Tough question: who's funnier out of the two of them?
"Oh God! If we settled that the marriage might end!"
Any chance he might appear on her show? "Rob's never done stand up even though he'd be brilliant at it. I'm trying to bully him into doing a character act."
Expect a fun night. Sara Pascoe off Live At The Apollo and telly regular is swinging by for some lolz plus Stephen Carlin – named by Stewart Lee as one of the 'Ten Best Comedians in the World Ever.'
Sara Pascoe is up at the next Abigail's Party!
Sunday February 26th, Abigail's Party – Oscar Extravanganza, £10
North LondonTavern, 375 Kilburn High Rd, NW6 
Buy a ticket here