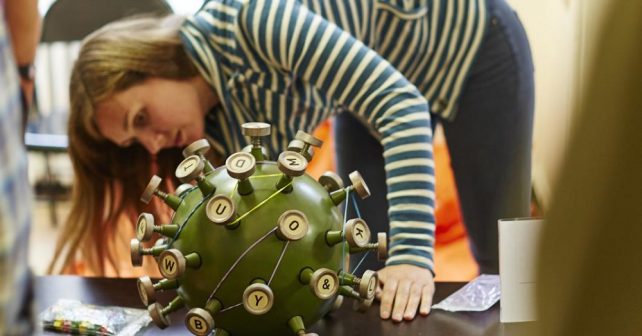 Put your skills of deduction to the test and get down to Somerset House. Now Play This is back for its third year challenging visitors to play a host of different games and solve puzzles.
The three-day event – coinciding with the London Games Festival – features digital and physical gaming, outdoor activities, discussions and showcases.
Highlights include puzzles that must be completed in 10 seconds, a boardgame called RainboDisko (played on spinning record player) plus – our favourite – the chance to create art while playing table tennis!
7th-9th April, New Wing, Somerset House, Strand, WC2.
£8.00 adults, Under 12s FREE
To book tix click here
For a full guide click here
RainboDisko is played on a spinning record player!