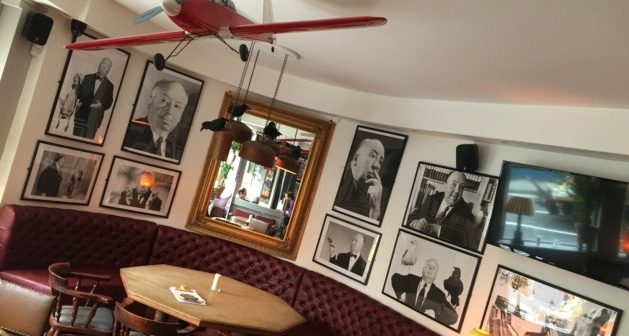 If you're in need of a scene-change and hanker after some silver screen glamour with your pint or G&T, we have just the place. The North By Northwest pub in Islington – a hundred metres up from the canal as The Birds fly – is one mind-boggling, unsubtle but brilliant homage to that giant of Brit cinema, Alfred Hitchcock.
Opened in 2015, the website says the place has a "sprinkling" of paraphernalia. That's a massive lie, it has loads! It's like walking in to some kind of cult HQ. Dozens of portraits of the great man criss-cross the walls while up top life-like black crows perch alongside crop duster airplanes, a nod to James Mason classic North By NorthWest.
Out by the kitchen there's a dress-wearing skeleton sat out that could be straight from the Psycho green room. Hello, mother!
But why Hitchcock? "It's because we are so close to the Gainsborough studios," says pub manager Andy McMullon, referring to the nearby production house where the film maker got his big break. "Plus he was born a few miles away."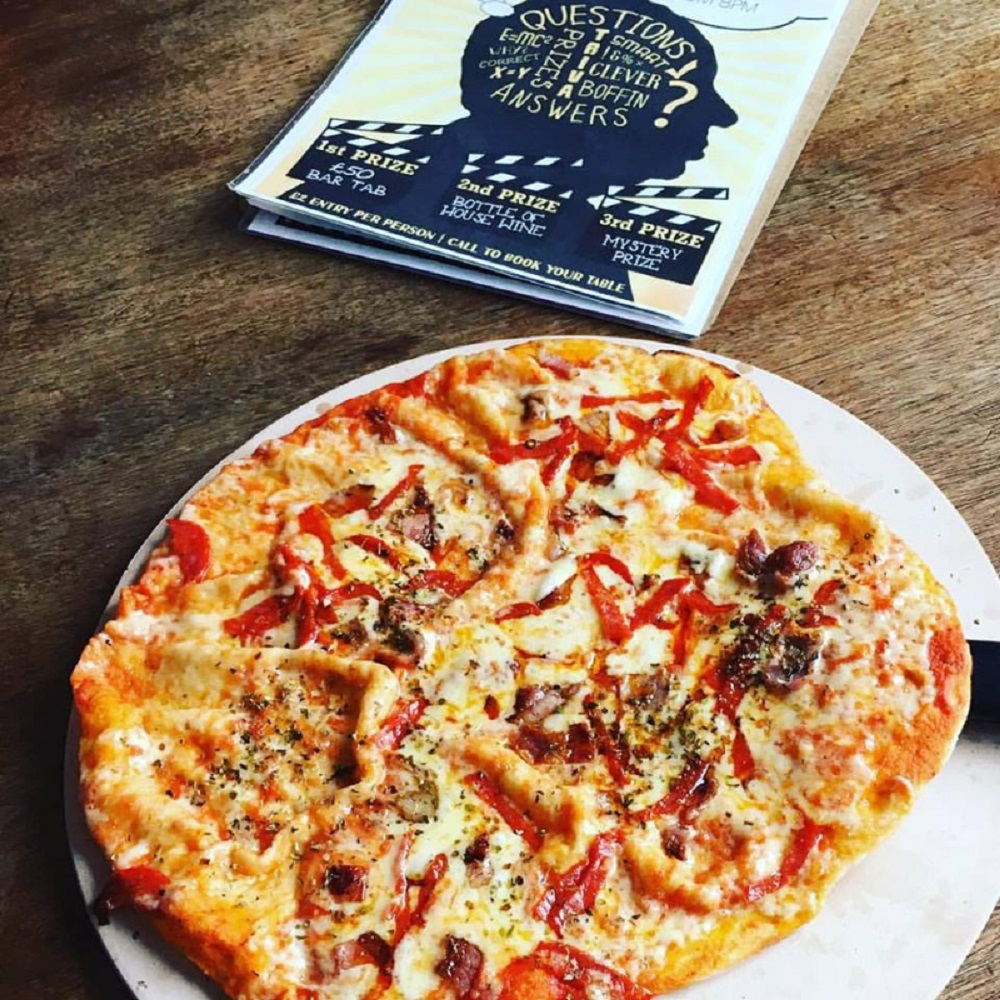 Check out the pub's 2-4-1 pizzas every Monday, Tuesday and Wednesday!
Either way, the beers are plentiful and varied – including local brand Hammerton – and service is brisk and friendly. The grub scrubs up well; I opted for a tangy squid and monster steak.
Importantly the place also runs a price busting 2-4-1 pizza night from Monday to Wednesday. And rest assured the kitchen also pump out daily specials to suit the most refined Islington palate. (Pub linguine, anyone?)
But you won't just go for the food. You'll go because it's as bonkers as Norman Bates and a shovel's throw and nice change from the achingly hip neighbourhoods a mile east down the canal. So we say; stay North! Well North by Northwest actually. But who's measuring?
North By Northwest, 188-190 New North Road, N1 7BJ
Mon – Wed, 2-4-1 Pizzas