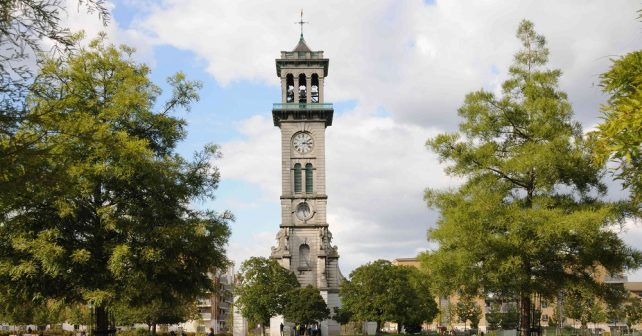 Get set for a day of living history in north London; the Caledonian Road Clock Tower is reopening with FREE tours, live historical re-enactments and kids' activities.
It's all to mark the conclusion of the £2m lottery funded renovation of the Victorian bohemoth. The giant clock tower – erected in the 1850s – used to be the centrepiece of Islington's Metropolitan Cattle Market. That's now long gone and the thirty acre site fell in to disrepair. But all that is changing with the creep of gentrification.
There'll be an official opening event to mark the day plus sporting activities and arts and crafts for the kids. Guests can even find out how a turret clock works at the onsite Time Workshop.
Visitors can also climb the 220 steps to the top of the tower. All tickets for opening day have gone, but you can book a FREE climb for a future date so start getting in shape!
Sat 8th June, 11am – 4pm (Official opening event): Grand opening of Cally Clock Tower Centre
Market Road, N7 9PL
To book a FREE future climb and for all other info click here