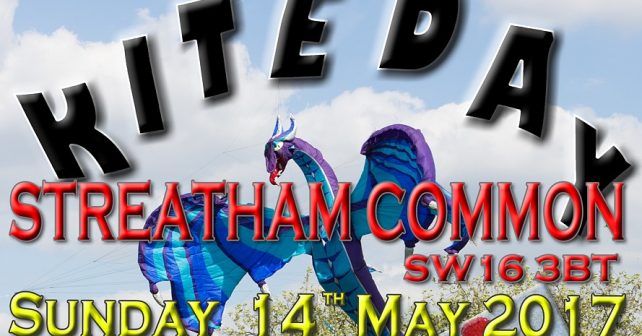 Get outdoorsy with the kids at Streatham Kite Day. The mini-festival – back for its 19th year – takes place on Streatham Common this weekend. The FREE event will be packed full of spectacular flying displays and is the perfect opportunity for everyone to channel their inner Mary Poppins.
Don't own your own flying set? No worries, you can purchase one from the SkyBums stall or grab one from Ramnath Pupkin of Hanuman Kites who'll be selling the smallest kite in the world.  If you just want to stand back and watch, there'll be specialist flight displays throughout the day.
There'll be stalls from local brewer Inkspot Brewery plus Streatham's organic bakery Elephant Bakehouse selling yeasty treats.
Richard Payne, from the Friends of Streatham Common, says: "Streatham Kite Day is London's only kite festival and has been drawing crowds for nearly 20 years. But we think this year's event will be the best ever – we've got more kite displays, more food stalls and a bigger bar and kite shop."
Sunday 14th May, 11am – 5pm, FREE, Streatham Kite Day.
Streatham Common, SW16 3BT.