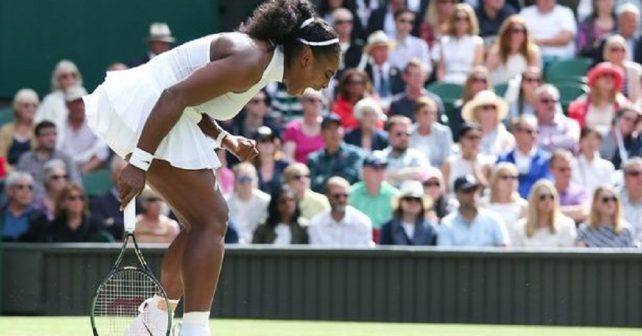 New balls, please! The action is back at SW19 and although there might be no Andy Murray this year there's still plenty of totally FREE places to watch the action from Wimbledon outdoors in London. Here's our top five.
=====
If West is best make straight for the Pergola On The Roof in Paddington. There'll be day beds to watch the action plus 850 seats. You'll be able to buy booze from numerous bar points plus there's a pop-up from street food favourites Patty & Bun.
5 Kingdom St, London W2 6PY
Enjoy some tennis action in town at St James's Market!
If you've got time to kill in central London, hit up St James's Market. There'll be deckchairs and big screens and lovely (fake) grass beneath your feet. What's not to like?
The location is unbeatable too – just off Regent Street and a couple of minutes walk from Piccadilly Circus. Plus they'll be serving up FREE Pimm's popsicles on the 14th and 15th. Get in!
1 St James's Market, SW1Y 4AH
If you're East grab your sea legs and head down to St. Katharine's Docks to watch the big screen floating on the Thames! The pontoon will have deckchairs and beanbags to sprawl on – or hide behind if the battling Brits are in trouble. There'll be a bar serving Pimm's and strawberries or save dosh and just bring a packed lunch.
St.Katharine's Docks, E1W 1LA
Grab a deckchair and watch the action for FREE at Granary Square
If North is near make straight for the jumbo screens at Granary Square. There'll be bountiful street food from KERB, just a tennis ball throw from the action plus Pimm's, Prosecco and strawberries and cream. There'll also be fountains you can run through if you get too hot and/or hyper. Game, set and match!
Granary Sq, King's Cross, NIC 4AA
If you're South just head to the river for Flat Iron Square's Courtyard where they'll be showing all the action from SW19. There'll be street traders aplenty plus booze choices from wine specialists Tap & Bottle.
Bankside, Southwark St, SE1 1RU
Now – July 2nd: Wimbledon screenings
All locations FREE and unticketed