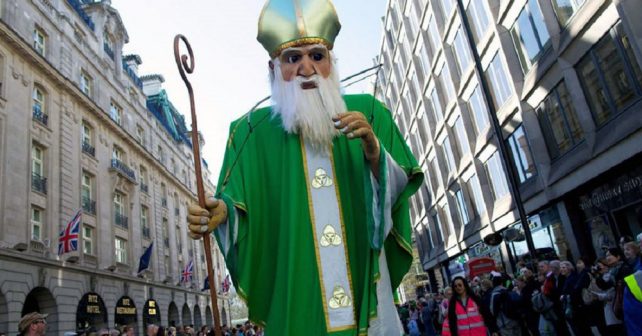 It's every Londoner's favourite excuse to knock back a pint of the black stuff and have a right old knees up; St Patrick's Day is upon us!
Throughout the weekend of March 17th-19th, the capital will be bathed in a sea of green and gold as expats, those of Irish extraction, camera-happy tourists and, frankly, anyone that fancies it celebrates the Green Isle's patron saint!
This year there's a three-day jamboree across the city, all topped off with the annual St Patrick's Day Parade on Sunday 19th.
Here's our guide to all the action:
WALKS
Why not ease in to the holiday with a FREE walking tour? There are different routes and themes on offer exploring – among other things – Irish history in London, the legacy of the Easter Rising and a stroll through Camden exploring its historical links with the Emerald Isle.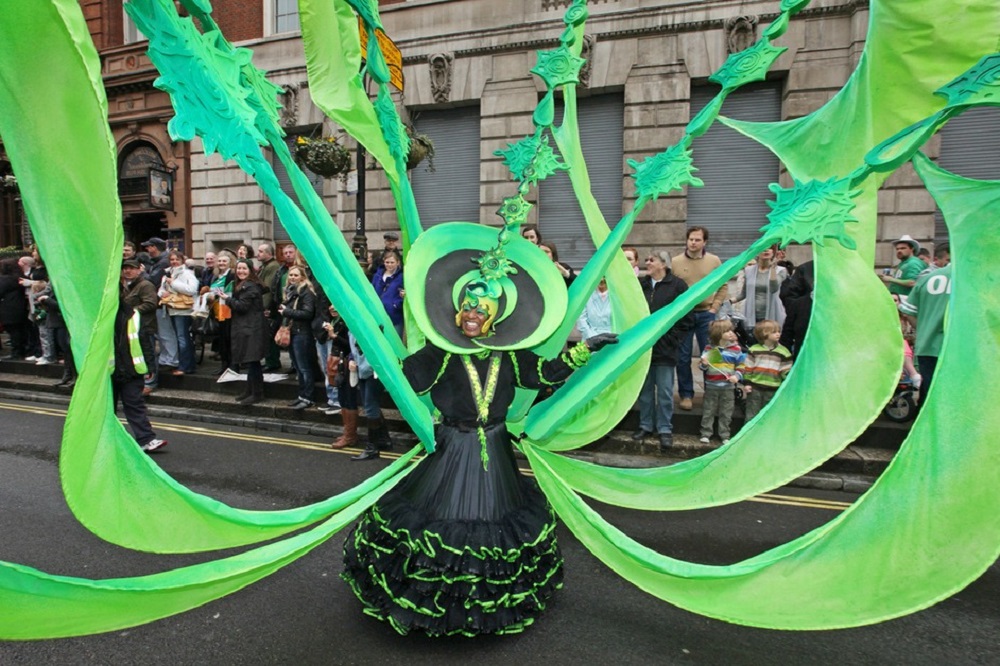 Expect to see a sea of green on the streets of London this St Patrick's Day
FAMILY
Scoop up the kids and get over to Camden on Saturday 18th. The market will be playing host to the London St Patrick's Day Festival with a string of live shows and activities for the kids. There'll also be performances from Irish bands MOXIE and Kíla who'll be hosting an interactive children's show at midday.
There's also a FREE family adventure trail with Síofra's Journey between 12-3pm in Stratton Street, W1. There'll be clues to find, special Irish characters to meet with the final piece of the puzzle inside the National Portrait Gallery. The winner could even win a FREE family flight to Dublin!
FILMS
Catch some Irish cinema at the St Patrick's Film Festival London. Organisers are putting on a few FREE screenings – including the animated movie Song Of The Sea at the Regent Street Cinema – as well as a selection of short Irish films at the London Film School in Covent Garden.
Irish animation Song of the Sea is being screened for free
PARADE
But make sure you keep some energy for the big one on Sunday! The stand out event of the weekend is the FREE St Patrick's Day Parade on Sunday 19th. The event itself kicks off a stone's throw from Hyde Park Corner at noon and snakes its way over to Trafalgar Square. Get there early to grab a spot and bear in mind it's going to be busy; up to 250,000 people are expected.
There'll be floats representing each of the 32 counties of Ireland making their way down the 1.5m route from Irish sports clubs, marching bands, police societies to Hare Krishnas (we had to double check that too!) plus the odd dancing leprechaun. This year, master story tellers Macnas will also be riding along creating their signature spectacular visual show for everyone to enjoy.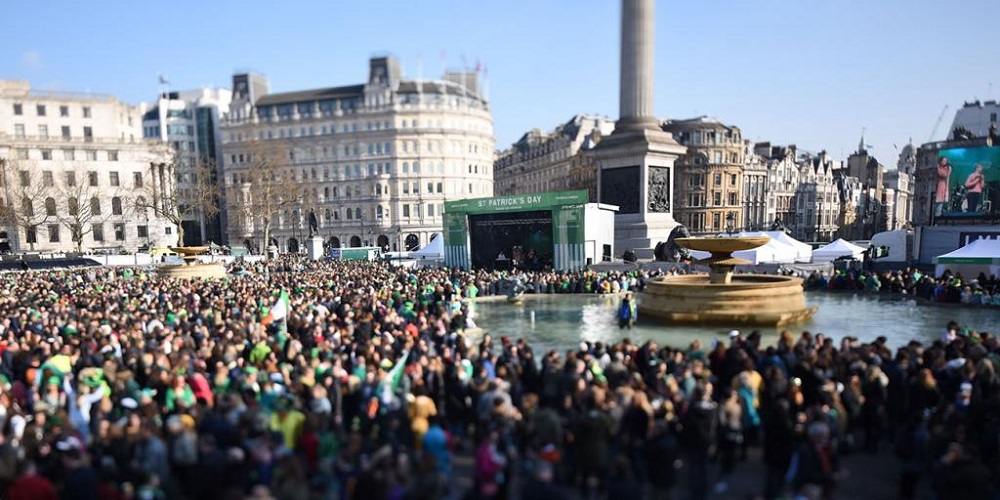 Trafalgar Square is gearing up for the St Patrick's Day festival once again!
The party carries on afterwards in Trafalgar Square. Comedian Jarlath Regan will host a packed line up that includes performances from country music star Derek Ryan, and Irish hip hop from the bril Rusangano Family.
There will be pop-up tents and stalls dotted around the square. Stop off at the Tea Tent if you're in need of a warming brew or the street food market for traditional Irish snacks.
The day draws to a close at 6pm-ish with a big Irish singalong.
St Patrick's Day falls on Friday March 17th. There are events going on across the weekend culminating in the St Patrick's Day Parade in Trafalgar Square on Sunday March 19th.
For a route of the St Patrick's Day Parade – click here
For a list of St Patrick's Day walking tours – click here
For a list of St Patrick's Day family activities – click here
For information on Síofra's Journey – click here
For a full list of what's going on this St Patrick's Day in London – click here