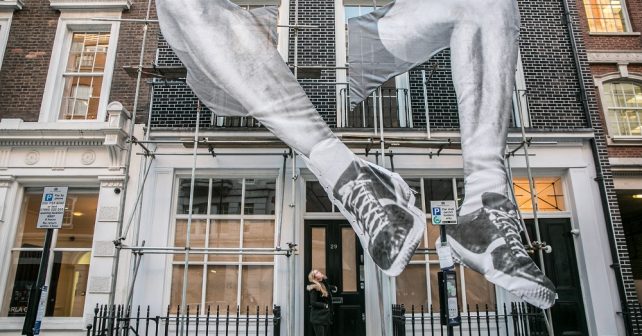 GIANTS is one art exhibition that's hard to miss. Not least, because there's some whopping great high-jumpers legs (pictured) outside the building's facade!
French street photographer, JR's solo exhibition in Mayfair is a creative, clever – and slightly crazy – mix of sculptures, paintings and pictures. Spread throughout the two storey, vast 4,000 square foot space it showcases the 3D giant images series he created for the 2016 Rio Olympics.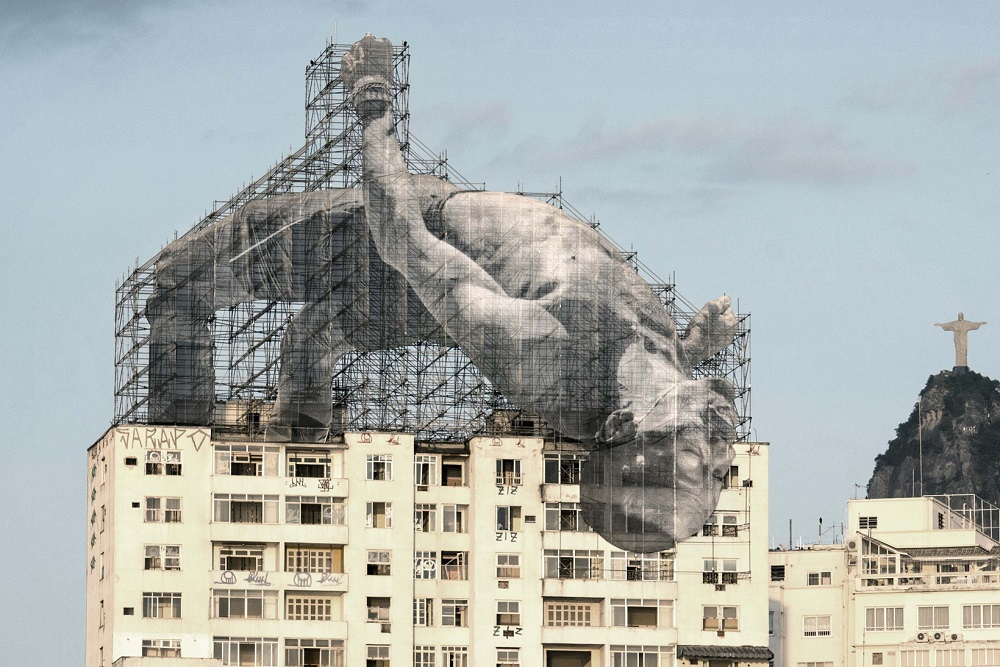 There's also a selection of fascinating plans, maps and notes on display showing how he planned to make the seemingly impossible, possible.
Now – 28th Feb, 2018, open Tues to Sat 10am – 6pm: GIANTS – Body Of Work by JR
FREE – Lazinc Sackville, 29 Sackville Street, W1S 3DX
For more info click here