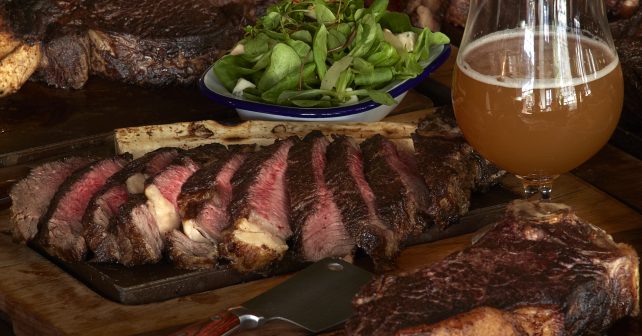 It can be a thankless task working in the NHS, especially in winter. Enter the extremely popular restaurant chain, Flat Iron Steak which has decided to thank all you nurses, medical students, physios, paramedics et al with a brilliant offer you won't want to miss.
Drum roll: they're giving out FREE £12 steaks to all NHS workers until the end of the month. All you have to do is ensure you rock up with your photo ID card. (No card, no food!)
They've got restaurants across London, but you'll need to time it right. Freebies are available daily – including the weekend – in the afternoon between the hours of 3 – 5pm and in the evening from 9.30pm. You'll have to fork out for your own sides, but that won't break the bank at £3.50 for dripping chips and £3 for creamed spinach.
Won't lie, we're huge Flat Iron fans and rate it as one of the capital's top steak places, but hey, don't take our word for it!
Now – Fri 31st Jan, including Sat & Sun: FREE steaks for NHS workers
To check locations click here