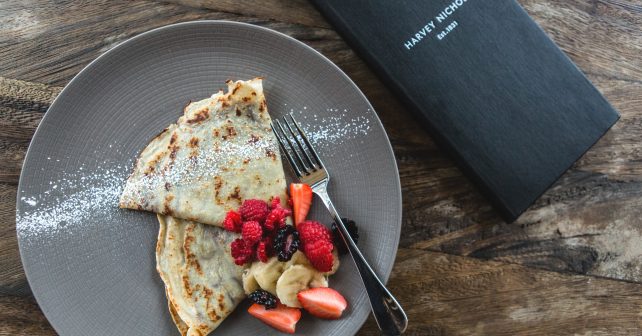 It's starting to feel a lot like Christmas! Which means chilly days, festive lights and any excuse to consume superhuman quantities of sugar and carbs.
Harvey Nichols new Nutella outdoor pop-up combines all of the above.
Simply stroll past the eye-stingingly pricey Euro fashion brands and gauche jewellery, into the sparkly lift up to the 5th floor dining area to the heated terrace et voila: an alpine-themed lodge devoted to that choco-nutty gloop of the Gods.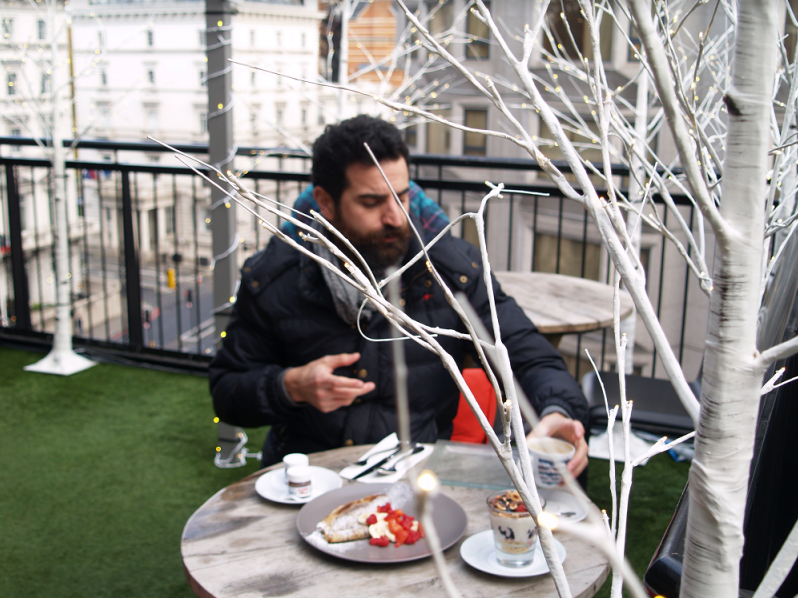 A vast carpet of green besides a decoration of winking fairy lights and a model reindeer.
So what do you actually get for you money?
A life-affirming bath and dunk in the brown stuff? Not quite. You can order select sweet gubbins from the specialist menu. Crepes, mini focaccias "Porridgella" (ingredients; oats, banana and you-know-what) and a yoghurt parfait. Each are served with the tiniest smattering of fruit to as proof you're getting one of your five-a-day as you get to work eating your own body weight in cocoa.
The food is good. My pancake was warm and the yoghurt had a pleasant tang. Importantly, unlike much of the store, ordering won't break the bank. Both were under a tenner.
I swung by the Personalisation Station on the way out. Pristinely dressed staff print and present your name on a full Nutella jar label. Cost; a fiver. A snip for an immortalised vessel of joy.
The Harvey Nicols  pop-up runs until Sunday 8 January 2017.
Opening times: 8am-11pm Monday to Saturday/ 11am-6pm on Sundays. No reservations required.