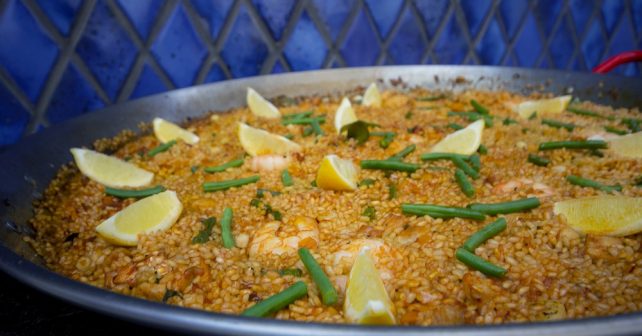 Who says there's no such thing as a FREE lunch? Well, they're wrong!
A new branch of Spanish tapas restaurant, Camino is opening and staff will be giving away lunchtime pots of paella absolutely gratis.
Yep, you read that right so lose the sandwiches and swing by their new Shoreditch gaff, grab a takeaway tub and be on your way. Get there sharpish because if word spreads we reckon it'll be rammed.
If you fancy anything else, take advantage of their cut -price opening offer with 50% off all food. Buen provecho!
Fri 6th Oct, from 12pm: FREE paella giveaway (No other purchase necessary. Take away only)
Camino Shoreditch, Principal Place, 2 Curtain Road, EC2A 3BL
Soft launch now – Sun 8th Oct. 50% off food only. Eat in or take away