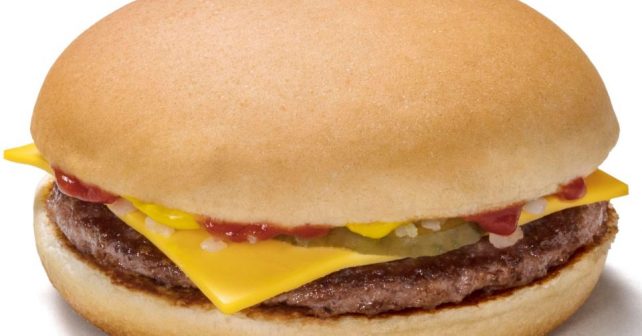 Need an injection of fast food to get you through Blue Monday? Step this way for a McDonald's offer that will perk you up.
In fact, the promo lasts more than one day. The chain is giving out FREE cheeseburgers for a whole five days this week from Monday through to Friday!
All you've got to do is sign up for their app, find the 'My Deals' tab, add a cheeseburger and you'll be all set to pick up your freebie from your nearest store. You can claim one freebie during the five days and, of course, we take no responsibility for you breaking your January health kick, (Sorry babe, the decision is all yours!)
Sadly, the offer doesn't kick in until after 10.30am so no scoffing one for breakfast en route to work, but there's always lunchtime. Or tea. Or dinner.
Mon 21st – Fri 25th Jan, after 10.30am: FREE McDonald's cheeseburgers/one per person
Nationwide
Download the app to claim