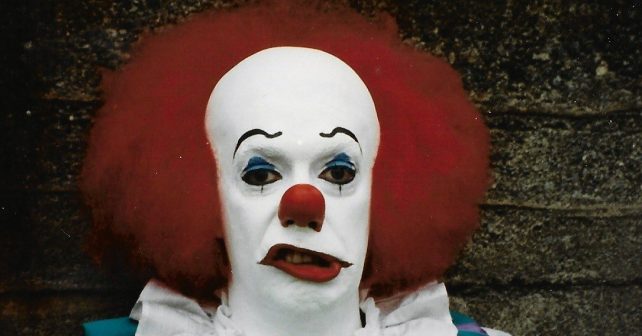 Depending whether you love or hate horror films, this is either the greatest or worst thing you'll read all day. An immersive – and terrifying – FREE horror pop-up is launching to mark the opening of  IT CHAPTER 2 starring James McAvoy and Jessica Chastain.
IT CHAPTER 2: THE VAULTS EXPERIENCE in Waterloo will be bringing to life scenes from the latest horror flick using incredible sets and blood-curdling scenes. The site will cover more than 11,000 square feet of specially built sets built into a maze of disused railway tunnels and divided into nine themed areas.
The new film is set 27 years after the Losers Club defeated Pennywise, aka the world's most terrifying clown. Now he's back to terrorise the town of Derry once more. You just can't keep a bad clown down.
You've been warned!
Fri 30th Aug – Wed 4th Sept: IT CHAPTER 2: THE VAULTS EXPERIENCE
Waterloo Vaults, Leake Street, SE1 7NN 
FREE – For more info click here
IT Chapter 2 opens in the UK on 6th September