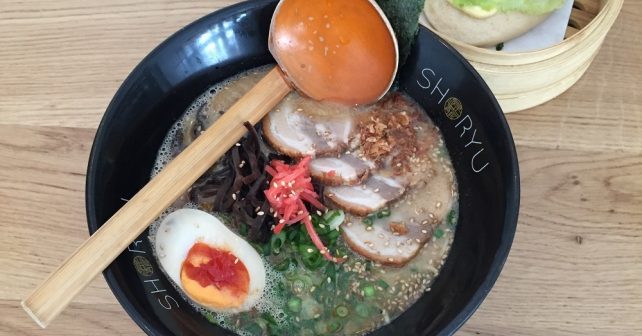 We love a bargain, and they don't come much more bargainous than Japanese restaurant, Shoryu's new Fiver Mondays, in Covent Garden.
Normally £9.90 the price of their signature Ganso Tonkotsu ramen is now just £5 on a Monday, a snip at (almost) half-price. All day and evening.
For the carnivores, this constitutes a meat dream: tonkotsu ramen topped with char siu barbecue pork belly, nitamago egg, kikurage mushrooms plus spring onion, sesame, ginger, nori seaweed and shallots. But non meat eaters, worry not, there's also a vegetarian option available.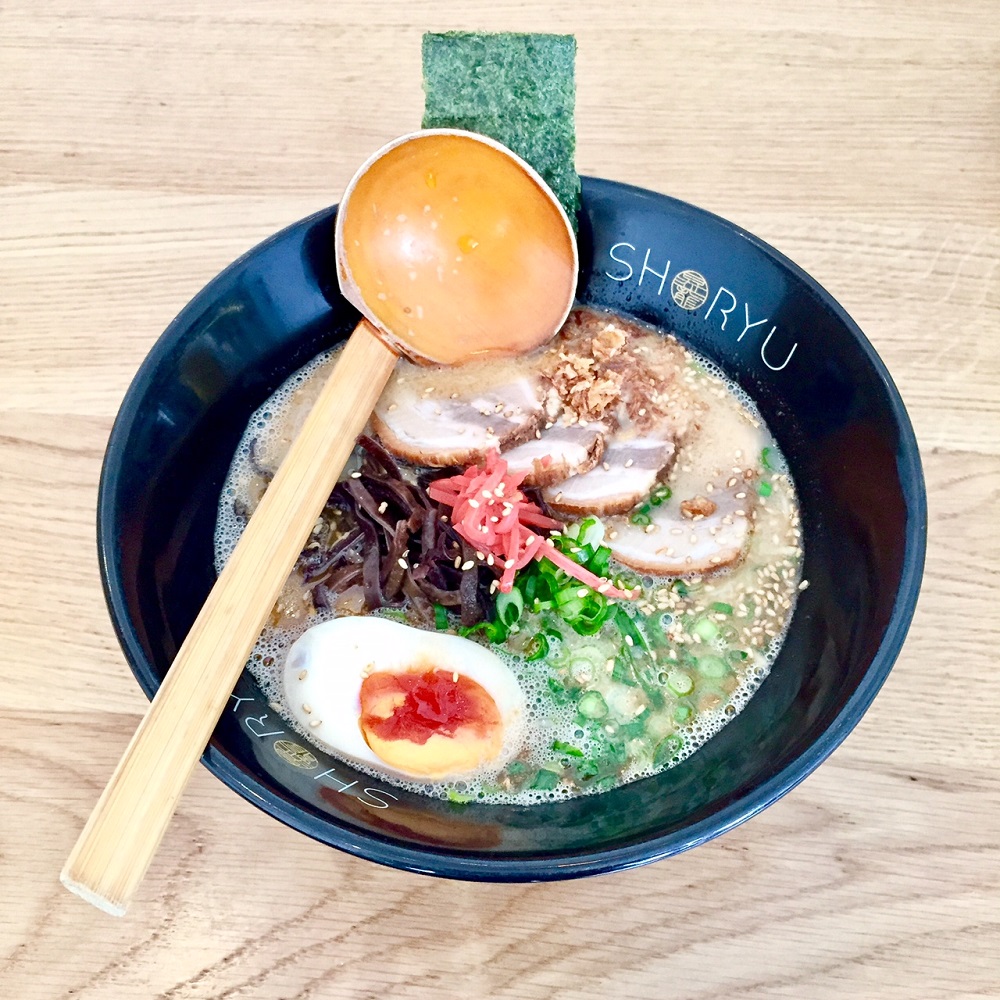 What's more if that wasn't enough of a deal, they're also running a 2-4-1 Mondays mix and match bun offer when you order a ramen. Fluffy and homemade, these range from BBQ pork belly and chicken karaage to tiger prawn tempura (our favourite) and grilled halloumi with shimeji mushrooms.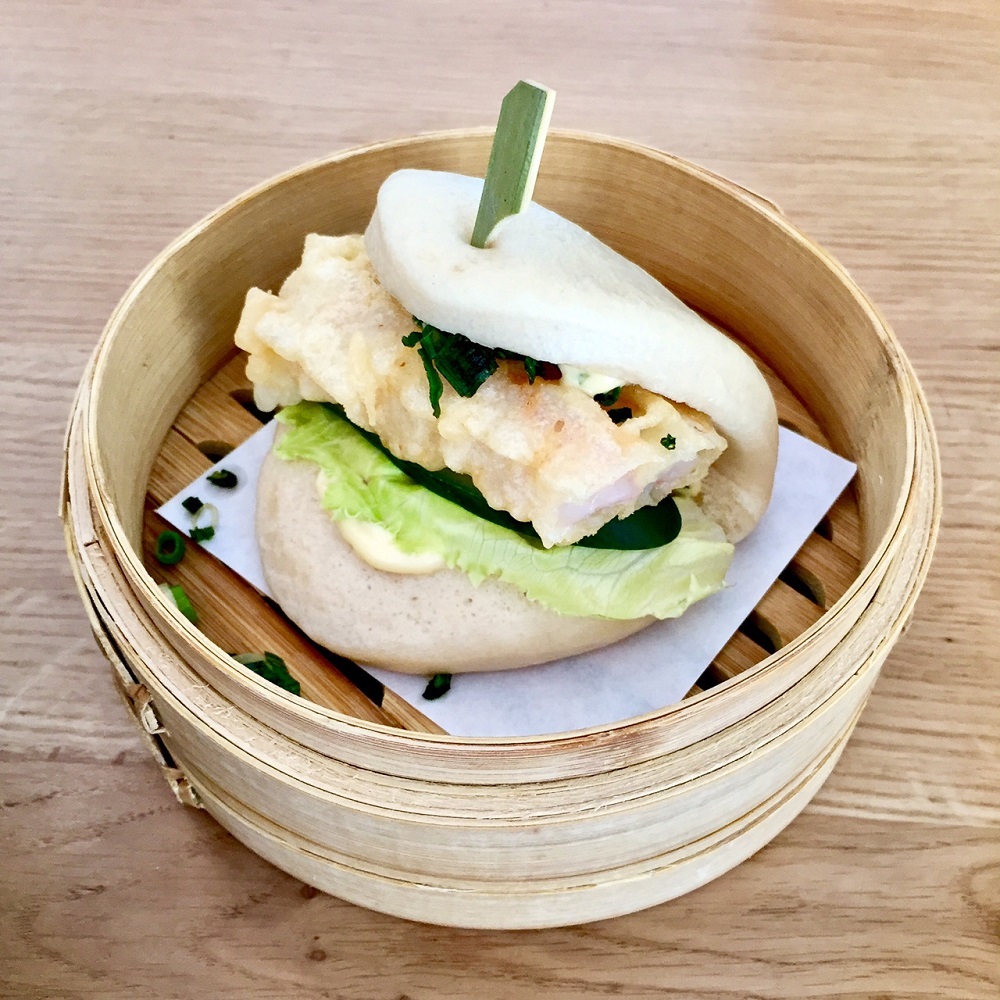 Perfect for a cheap, quick bite to eat at lunch, or after work when you're gagging for a beer. Talking of which, definitely try a Kirin which is served with a -5 degrees frozen whipped top. Ideal if the rest of the summer's as much of a scorcher as predicted.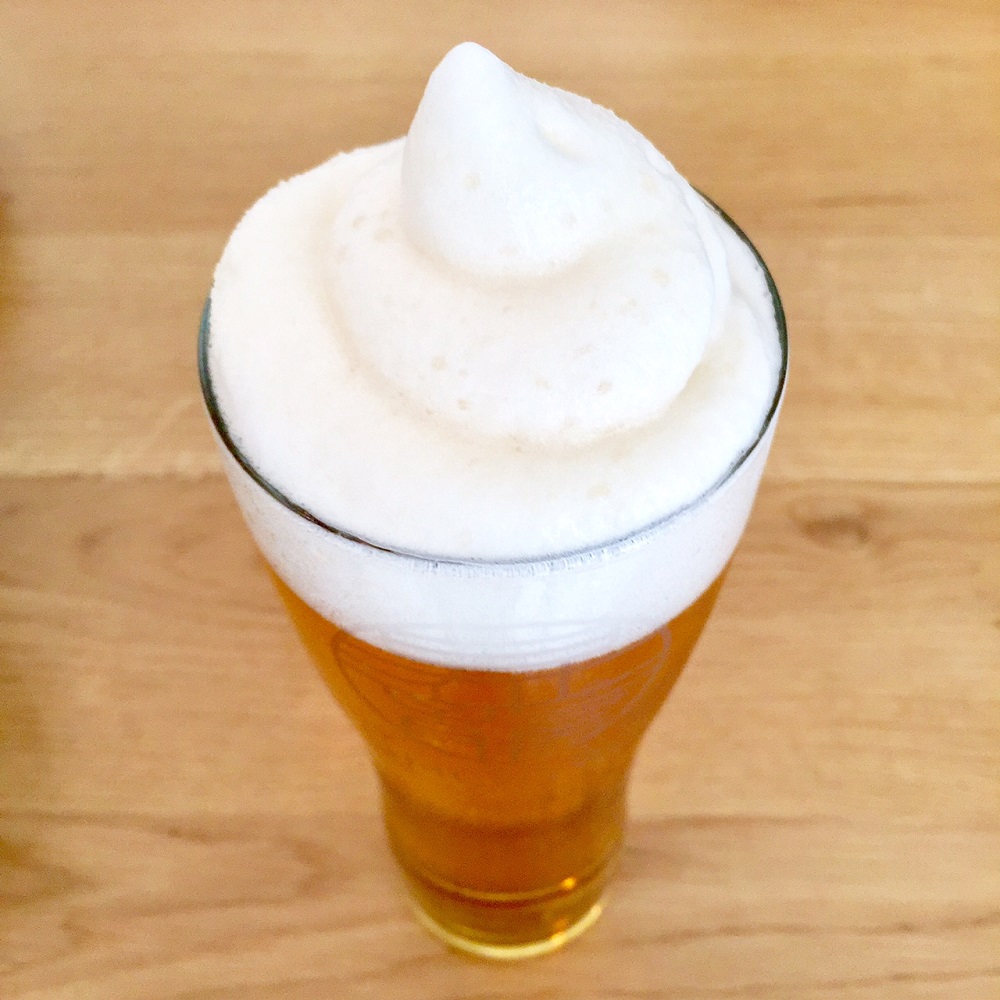 Change from a tenner AND at a restaurant that's been recommended in the Michelin Guide: we'll drink to that!
Shoryu Covent Garden, 35 Great Queen Street, WC2B 5AA
Mon – Sat 11.30am – 11pm Sun & Bank Holidays 12pm – 9.30pm
Sponsored copy