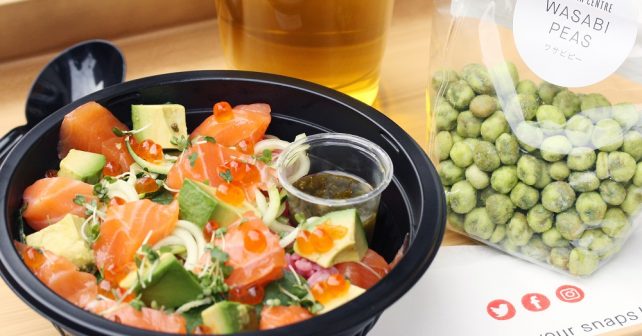 Londoners on their lunch breaks want three things: tasty ingredients, no lengthy wait and, of course, a price point that doesn't savage the bank balance.
This new joint is just the ticket for all three! Tucked down a West End side street – a sashimi-roll from the bustle of Leicester Square – is the recently opened Japan Centre.
The gleaming flagship store is part eaterie, part supermarket, part homage to all things from The Land of the Rising Sun.
On the wall there's rows of bookshelves selling everything from the latest toys from Tokyo to colourfully painted Manga graphic novels. You can also stock up on Asian knick-knacks and tasty snacks as well as traditional rice whiskey, tea and sake (Japanese rice wine).
The restaurant has also just launched a new all-day menu to suit everyone's wallets. All in, there's three Panton Street Meal Deals to choose from: a £5, £7 and £10 option.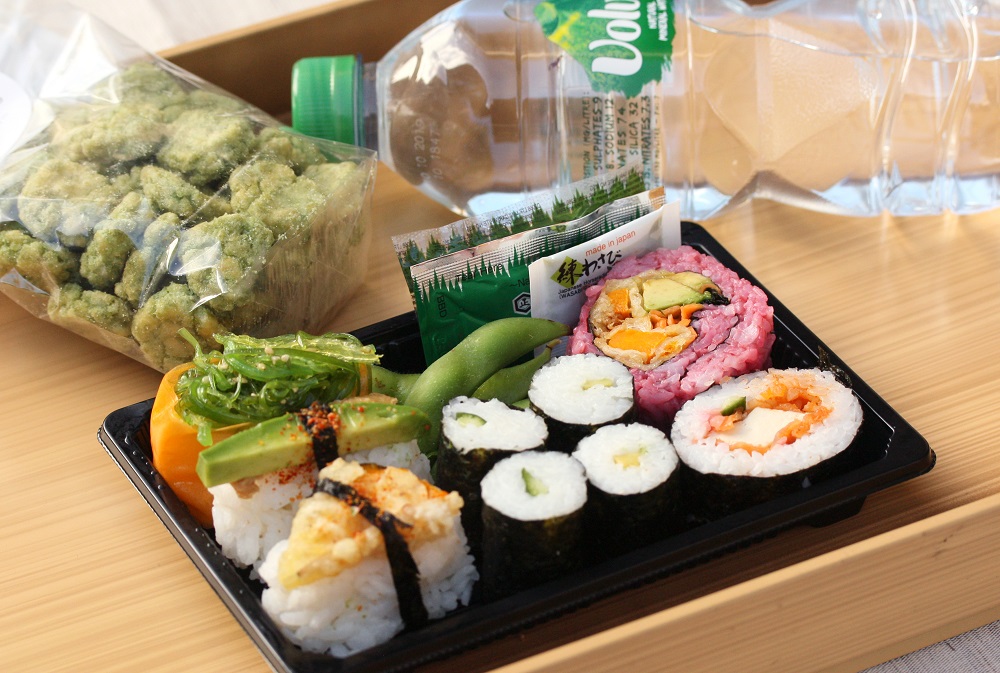 For a fiver, tuck in to this Vegetable Sushi Selection with a FREE drink and snack
What's on offer? For just a fiver, diners can choose between the Salmon Dragon Sesame Roll, five pieces of Salmon Nigiri or a veggie sushi selection. (We can personally vouch the Nigiri is succulent and super tasty). The deal also includes a FREE snack of wasabi peas or rice crackers plus a drink – tea or bottled water.
For £7, lunch goers can opt for the Fried Salmon Nori Roll or Assorted Salmon Rolls – as well as a colourful vegetation option – again alongside a FREE snack and drink.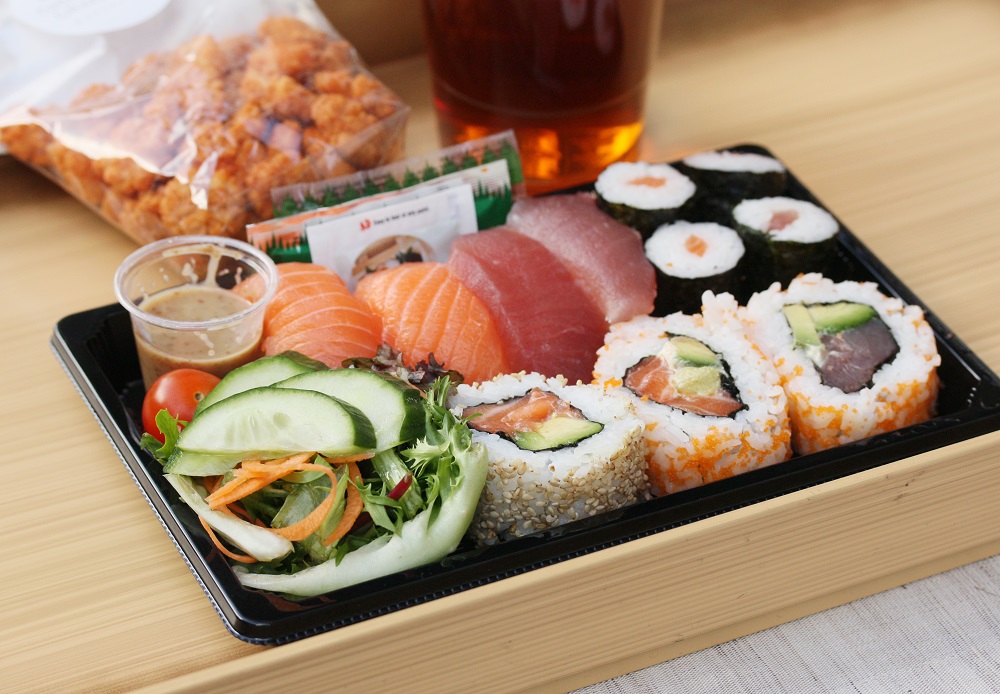 The Salmon and Tuna Sushi Selection is also on offer at The Japan Centre
Or why not go for the big kahuna? It's a mouth-watering Salmon and Tuna Sushi Selection, Salmon Poké with Matcha Yuzu Dressing (pictured at the top of the page) or Mixed Seafood Poké with Ginger Dressing with drink or snack for a tenner. Quite frankly, we could take the lot!
Japan Centre is a clever twist on Oriental dining. We don't know anywhere like it where you can sup some sake, watch a masterful chef delicately carve fish in front of your eyes then browse the latest cutting edge gadgets and gifts.
Healthy, delicious and easy on the pocket – now, that's a West End deal we can get on board with!
Japan Centre, 35b Panton Street SW1Y 4EA: Mon to Sat, 10am – 9.30pm & Sun, 11am – 8pm
Panton Street Meal Deals are available all day, 7 days a week, eat in and take away 
For more info click here
Click here to sign up to the Japan Centre newsletter and get 10% off your first order + news of exclusive online offers, events, new products and Japanese recipes
In partnership with Japan Centre