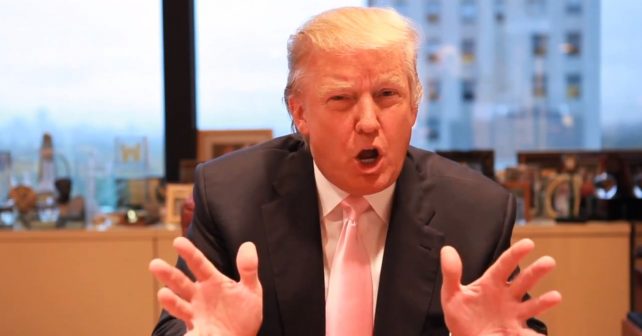 Where do you even start with Trump's travel ban and attempts at keeping Baddies out of The States?
In the most British way possible, of course. With mockery and comedy!
That's where we come in. Skint is holding its first ever event – a charity comedy night, called Extreme Vetting Comedy.
Hosted by our own Feature's Editor and part-time stand up, David Lewis, every penny raised will be going to Refugee Action, a London-based charity which supports some of the world's most vulnerable people.
We've got seven hilarious comics from the seven countries on Trump's Banned List. That means there's a funny man or woman from Libya, Iran, Iraq, Somalia, Sudan, Syria and Yemen.
One of the line-up, Mo Saffaf, a British-Syrian comedian has personal reasons for taking part in the night. "The ruling has affected me directly. My company recently sent several dozen people to Houston for an internal staff conference and I got automatically denied because I was born in Syria, even though I've been a UK resident since I was 7-months old."
Trump's Travel ban and Dumb & Dumber To: "It didn't seem like a good idea and I couldn't actually believe it was happening."
Yazan Fetto, an Iraqi-heritage comic has his own reasons for coming down. "I am doing the gig because someone mentioned I'd get free food if I did it."
"But seriously, my response to the Trump travel ban was a bit like my response to Dumb and Dumber To – it didn't seem like a good idea and I couldn't actually believe it was happening."
Host David will be spray tanned, dressed up like The Tangerine One and donned in a wig.
As well as the lolz, there'll be a raffle and giveaways on the night too. All set downstairs in the brilliant Boondocks American diner in Shoreditch AND it's only a fiver.
Now all we need is YOU!
Friday 3rd March, 7.30pm, Boondocks American Diner, 205 City Rd, Shoreditch EC1
 Buy £5 tix  here – ALL proceeds go to Refugee Action